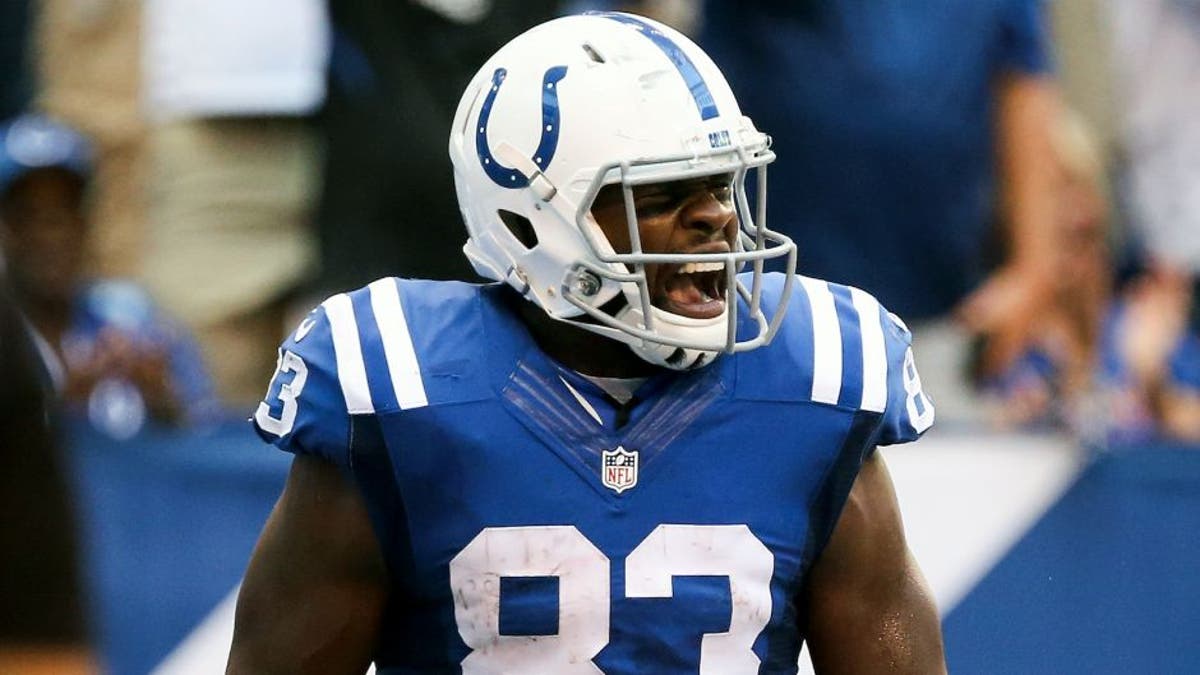 The Indianapolis Colts are currently 5-6 and just one game back of the division-leading Houston Texans and Tennessee Titans. With five games left, there's still plenty of time for the Colts to steal the division -- particularly with one game left against the Texans.
A 9-7 record could easily win the AFC South, however, Colts tight end Dwayne Allen doesn't want to take any chances. He wants to win each of the Colts' final five games.
"We understand that we have to run the table, point blank," Allen said, via Indy Star. "In order to have a realistic chance, we have to run the table. You can either be intimidated by that or get excited. Because that means that the coaching staff, the coordinators, the players are going to give it everything we absolutely have to win a football game. And that's exciting football."
The Colts don't technically have to win out, obviously. As long as they beat the Texans and win at least two other games, they should have a good shot of getting in the playoffs, depending on what the Titans do.
Getting Andrew Luck back will certainly help their odds, considering how bad they looked on Thanksgiving with Scott Tolzien under center. Luck gives the Colts the best quarterback in the division, and while the talent around him may be unexciting, having an elite signal caller is a huge bonus.
Head coach Chuck Pagano echoed the same sentiment as Allen, though not as strongly as the tight end did.
"Like I told (the players), there is no margin for error," Pagano said. "We have had our ups and had our downs, and that's life in the NFL. That's life in general. It's all how you respond, so I expect these guys to respond like they usually do."
The final stretch in the AFC South should be fun to watch, even with as mediocre as the three teams in contention are.