Dustin Johnson, 8 shots behind at US Open, knows how quickly a lead can shrink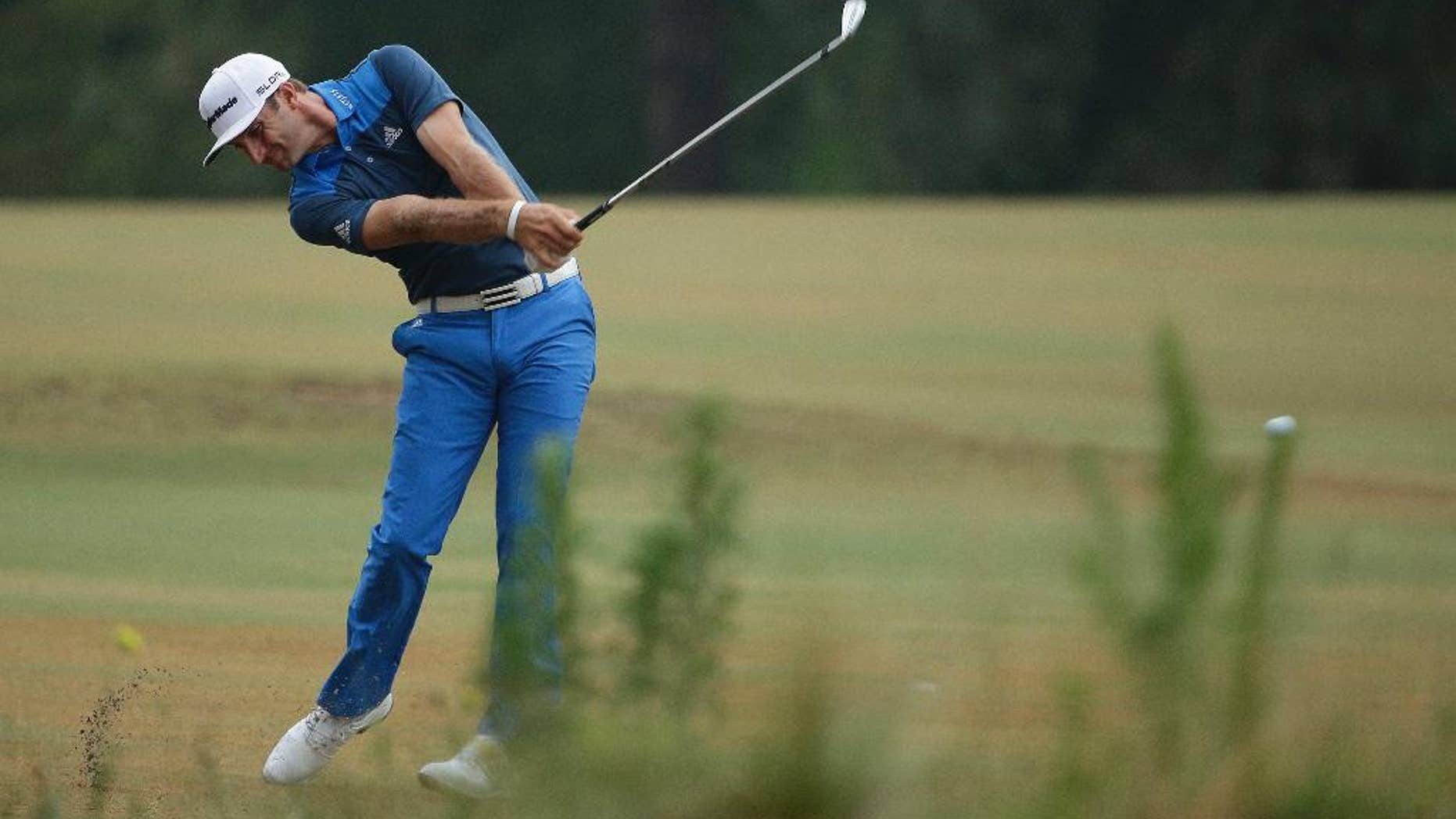 PINEHURST, N.C. – Dustin Johnson never imagined he could be at 2-under par through 36 holes at a U.S. Open and be eight shots behind.
Johnson had another 69 on Friday, nowhere close to keeping up with the record score of Martin Kaymer, who was at 10-under 130. Even so, Johnson is not ready to concede anything at Pinehurst No. 2.
And he speaks from experience.
Johnson had a three-shot lead going into the final round at Pebble Beach in 2010. It was gone in two holes, and Johnson closed with an 82. He says anything can happen in a U.S. Open.
He says he's not about to change his strategy and play more aggressively just because he's eight shots behind going into the weekend.