Drew Brees says he doesn't trust NFL-led investigations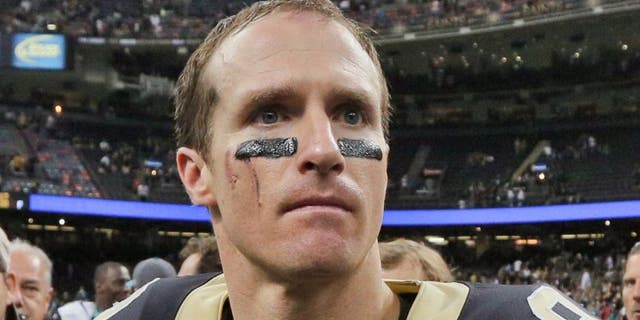 New Orleans Saints quarterback Drew Brees doesn't have much confidence in the NFL's ability to investigate and properly dole out punishments for any league issues.
When asked about the U.S. appeals court's recent decision to uphold Tom Brady's Deflategate punishment, Brees said he thought it was a "dead issue" and criticized Roger Goodell's handling of the situation.
"I think we would all agree he definitely has too much power," Brees said of Goodell in an interview with SI Now's Maggie Gray. "He is basically judge, jury and executioner when it comes to all the discipline. ... I'm not going to trust any league-led investigation, when it comes to anything. Because it's not transparent.
"At times, you know, I feel like there is a desired conclusion or agenda that they have in mind. And that prevents the absolute truth from being told or the absolute facts from being presented. At the end of the day, we as the public, we as players don't ever get to really see that. We don't get to see those facts, those truths, those things. That's the unfortunate part of this whole thing."
A former member of the NFL Players Association's executive committee, Brees experienced the league's investigation and punishment process firsthand during Bountygate, when the Saints were accused of paying bounties for injuring players of opposing teams from 2009-2011. Players and members of the Saints front office were suspended for the scandal, in which Goodell handed out some of the most severe punishments in the league's history.