Drew Brees no longer listed on the Saints' injury report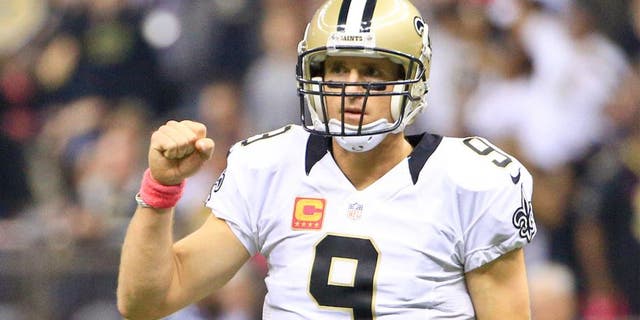 NEWYou can now listen to Fox News articles!
While there wasn't any question that Drew Brees would play in Week 5 after starting Week 4 and having an incredible showing, it's still good to get positive news on the veteran quarterback.
Brees has been dealing with a bruised rotator cuff, but as Josh Alper of Pro Football Talk reports, he's now officially no longer listed on the Saints' injury report.
According to the team's official site, Brees requested to be taken off the injury report because he doesn't "like being on there." He continued by stating that he felt "normal soreness" after the game.
Whatever the reason may be, the fact that Brees is completely off the injury report is nothing but good news for the Saints moving forward in the season. Let's see if New Orleans can parlay their first win of the year into a two-game winning streak against the Philadelphia Eagles on Sunday.
(h/t NewOrleansSaints.com)
MORE NEWS: Want stories delivered to you? Sign up for our NFL newsletters.