Drew Brees explains how adding Adrian Peterson will impact the Saints offense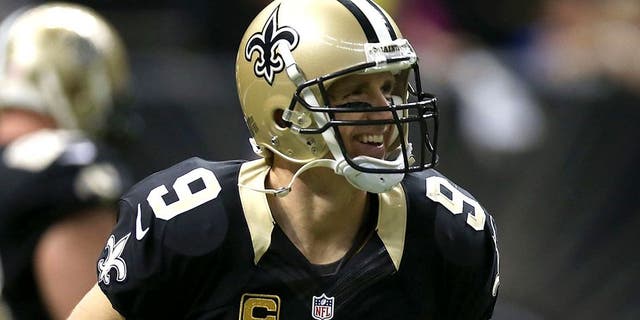 NEWYou can now listen to Fox News articles!
The New Orleans Saints have one future Hall of Famer on the roster, and this week, they added a second. Adrian Peterson will join Drew Brees on offense, giving the Saints a potentially dominant tandem in the backfield with Mark Ingram.
The addition of a former All-Pro running back should take pressure off of Brees and the passing game. Not surprisingly, Brees is excited about the prospect of having Ingram and Peterson on the same offense.
"I think both of those guys run with a bit of anger and a bit of passion and an edge, which is what you want from the guy who's in there," Brees told the Times-Picayune. "I think that in this day and age in this league, it's nearly impossible to go through a season with just one guy. You have to have two backs that are a one-two punch because it's just too physical; it's too tough of a position to play week in and week out.
"I think having both of those guys as this one-two, I think makes them potentially one of the best tandems in the league."
Ingram and Peterson have gone in very different directions since the start of 2016. Peterson played just three games last season, posting abysmal rushing totals. Ingram, on the other hand, had the best season of his career in 2016, rushing for 1,043 yards on just 205 carries.
AP
It remains to be seen who will handle the brunt of the workload in New Orleans, but both figure to see a fair share of carries. Ingram was fine with the Saints adding Peterson, considering he expected them to add a running back regardless, and is excited about adding another weapon to the offense.
Brees just cant wait to see the two work together, especially with Peterson now having a chip on his shoulder.
"Listen, you're talking about one of the great running backs that's ever played this game," Brees said. "I think he's got a lot left in him. I'm sure, by all accounts, he's excited about the opportunity, so I think we're getting a guy who's hungry with a chip on his shoulder. I think he'll add a great complement to what we have with Mark Ingram, who I think is one of the best running backs in the league right now."