Drew Brees calls Marques Colston a 'stud' and 'such a pro'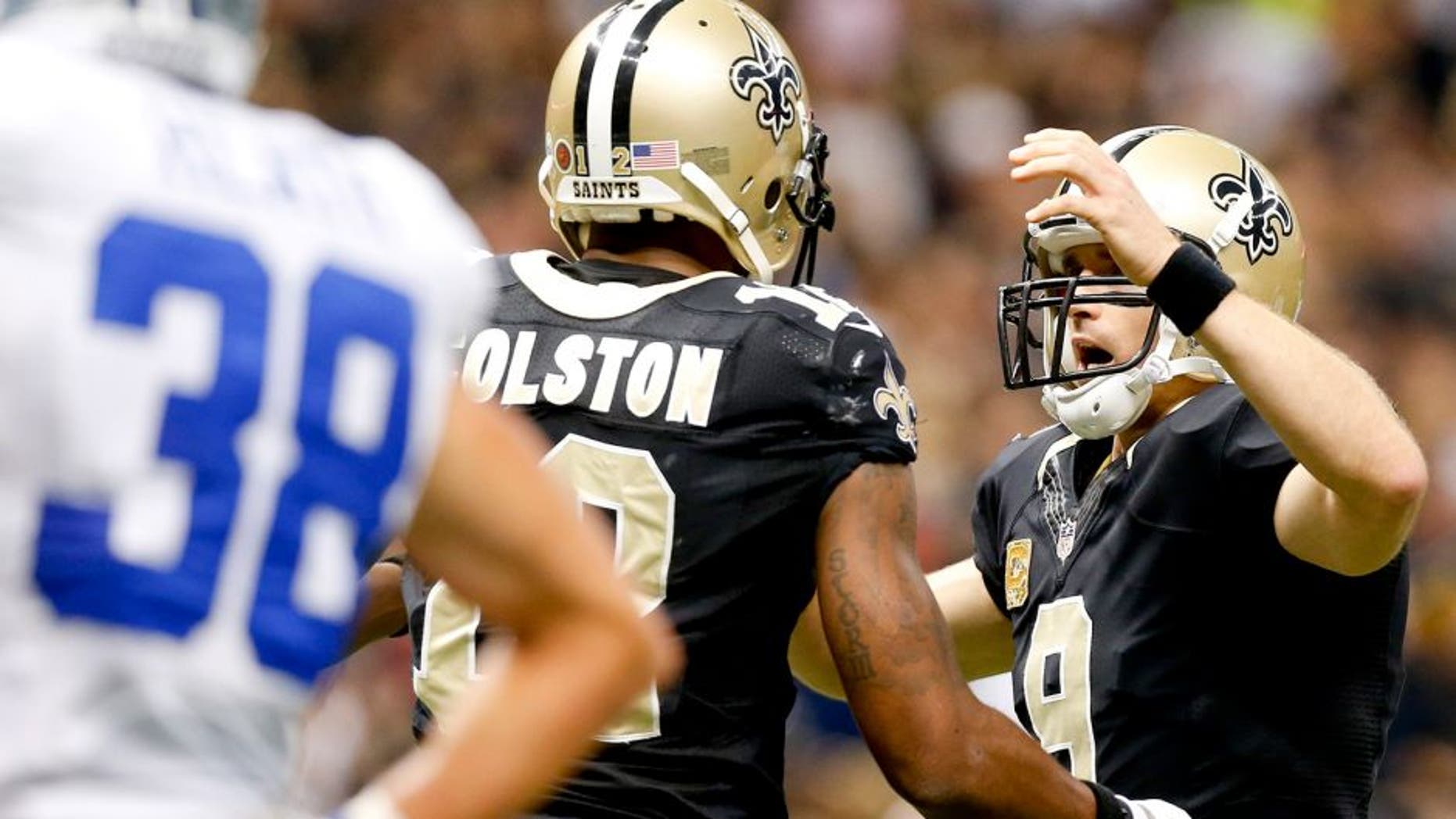 Every quarterback has their favorite and most reliable receiver. For Drew Brees, that player is currently Marques Colston. Sure, by the time 2015 comes to an end, it may end up being Brandin Cooks, but for now, Brees still has a whole lot of love for his veteran receiver.
As Mike Triplett of ESPN reported, Brees simply raved about his connection with the 32-year-old receiver.
"He's a stud. He's such a pro," Brees told ESPN about the Saints' all-time leading receiver and touchdown scorer.
"We have such a great rapport. And he's got such a great feel as a football player," Brees said. "We've been in so many different situations together that I think we both see the same thing, feel the same thing, and it works."
Everyone loves to see a good Brees-to-Colston touchdown connection, and if these two can keep on firing in 2015, we could see the Saints have some major offensive success.
(h/t ESPN)
Photo Credit: Derick E. Hingle-USA TODAY Sports