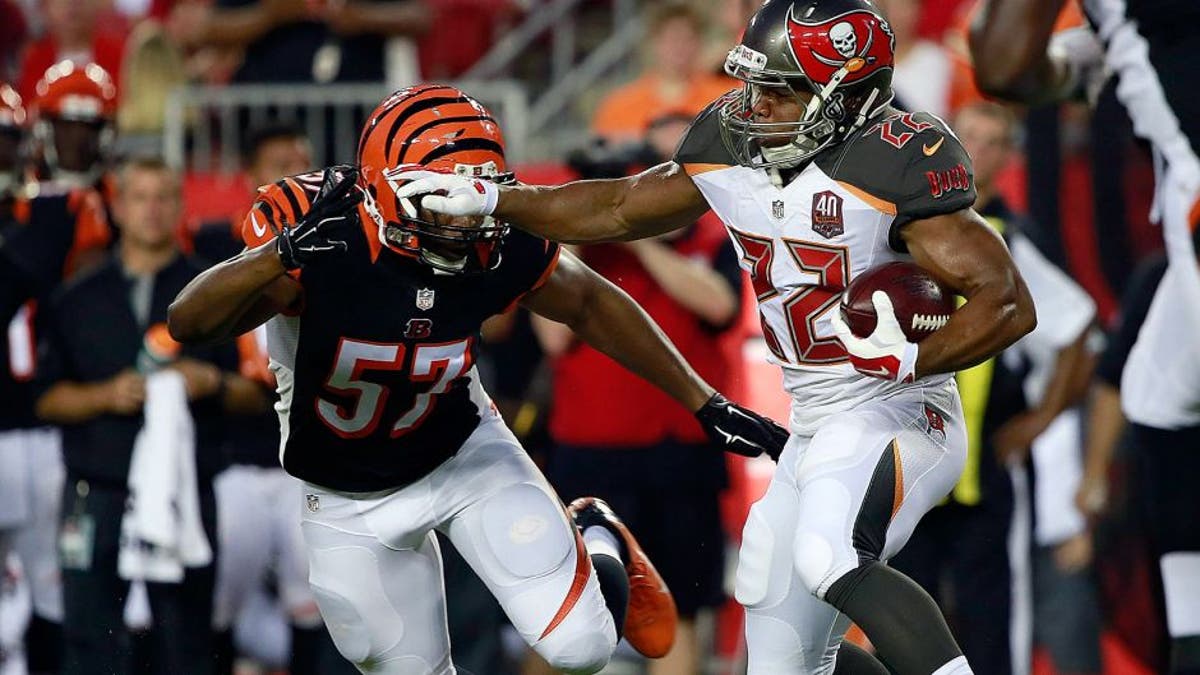 It's been a whirlwind of an offseason for running back Doug Martin. While the Tampa Bay Buccaneers chose to decline Martin's fifth-year option for 2016, they still chose to keep him around town.
Apparently, the decision is already looking like it may be a good one.
As Pat Yasinskas of ESPN explains, Martin has dropped his weight from the 223 listed on the team's website, to between 205 and 208 pounds. Martin sounded off on the difference, making a valid point for why he shed the weight.
"You can't run as fast when you have more weight," Martin told ESPN. "I got a little leaner and I got a little faster."
While Yasinskas reports that the Bucs declining Martin's fifth-year option wasn't the sole reason for cutting weight, he did say it played a part in it.
"I wouldn't say a wake-up call," Martin said. "I'm not going to lie. That's something that's in the back of my mind. I can't let it creep up to the front because that's something that's going to distract me."
As for offensive coordinator Dirk Koetter, who was a large reason why Martin even remained in town this offseason, he said the running back's confidence is at an all-time high.
"When we had Maurice Jones-Drew in Jacksonville, Maurice could bulk up as high as 235 in the offseason," Koetter said. "But Maurice's prime playing weight was between 208 and 212. Doug's a powerful guy to begin with, but he got his quickness back. He has unbelievable confidence right now."
As you can imagine, these are all things that Bucs fans are more than ecstatic to hear. Martin looks like he should be the No. 1 back in Tampa again in 2015. The question is, how well will he produce?
(h/t ESPN)