Dos Anjos: Diaz's heart turned McGregor from a lion to a cat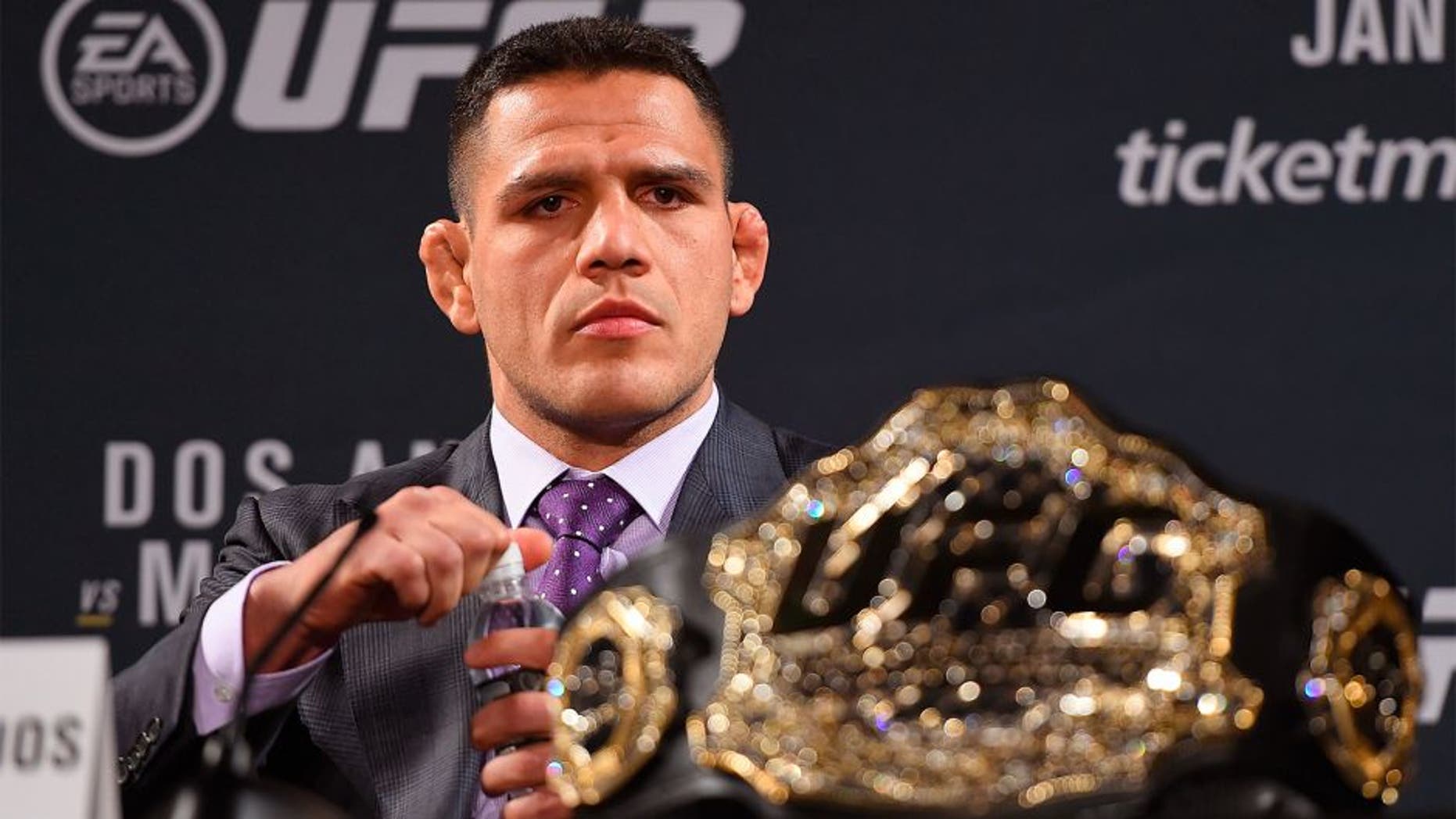 Rafael dos Anjos isn't exactly Conor McGregor's biggest fan. After all, McGregor was set to challenge the lightweight champion last week at UFC 196 for his belt and lobbed plenty of insults his way beforehand.
However, dos Anjos admitted Monday to the MMA Hour that he did believe McGregor would beat his last-minute replacement Nate Diaz. Dos Anjos says that McGregor chose Diaz as an opponent, in large part, because he was not training -- in fact, Diaz says he was vacationing in Mexico when he got the call, and not training for an unnamed triathlon the way UFC president Dana White strangely told the world he was.
"Honestly, to tell you the truth, I thought [McGregor] would win," dos Anjos said.
"He did his best because he had a lot of guys offer to fight him [like] Anthony Pettis, Donald Cerrone -- guys [who were] in shape, guys in fight camps. So he picked Nate Diaz, who wasn't training, for sure. Like [Diaz] said, he didn't spar once for this fight. And he submitted him. So [McGregor] picked the easiest one on his mind, that's why I thought he was going to win."
With that said, dos Anjos knows exactly how hard-nosed a fighter Diaz is. In 2014, dos Anjos dominated Diaz but could not finish him.
The difference at UFC 196, according to dos Anjos, was Diaz's heart vs. McGregor's heart. "Nate Diaz is a tough opponent. I've fought him," he recounted.
"He's a really hard guy to finish, has a lot of heart, but he's different than Conor. Conor did not show a lot of heart. He's a lion when he's punching somebody, but when he's getting punched he becomes a cat -- A little cat. When he's punching somebody, he's a lion. But when people punch him he becomes a cat."