Dortmund fans protest ticket prices with tennis balls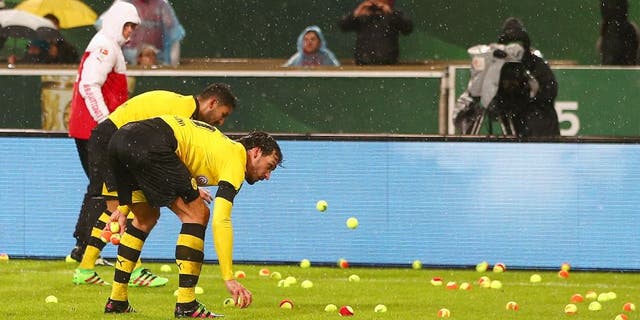 It's been a week of protesting rising soccer tickets costs, and Borussia Dortmund fans used the German Cup match against Stuttgart to show their frustration.
The fans are angry at being charged €19.50 ($22) for standing tickets and €38.50 ($43) for the cheapest seats - which, if you compare to the £77 ($111) Liverpool fans were griping about, this seems like a steal.
It was a multi-pronged approach, starting with a banner in front of empty seats reading: "Football must be affordable."
The fans boycotted the first 20 minutes of the match and made a bit of a scene walking in.
And then, last but not least, the fans threw tennis balls onto the field.
No, we don't really get the symbolism of the tennis balls either -- and making the players clean up the mess? Not cool.