Dolphins rookie WR DeVante Parker itching to contribute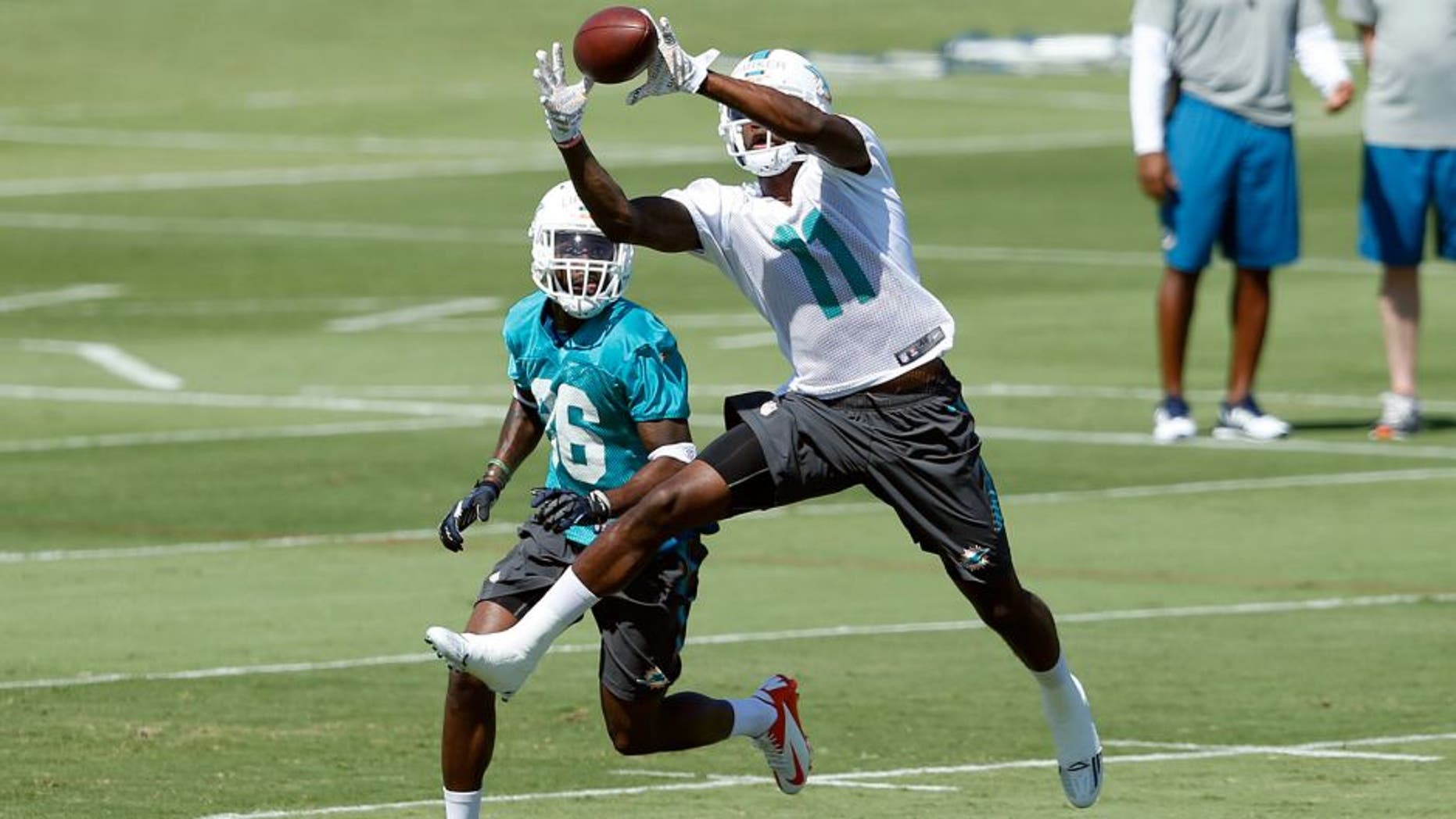 The Miami Dolphins have a stable group of talented wide receivers on the roster, but possibly their most promising has yet to contribute. Rookie DeVante Parker missed most of training camp and was on the field for just one snap in Week 1.
Needless to say, he's anxious to get into the swing of things completely as he's been eased into the offense as a rookie.
"I just want to contribute, just go out there and be a factor to help the team win the game," Parker said via James Walker of ESPN. "That's all."
Parker didn't do much of anything on Sunday, but the Dolphins don't need to be in a rush to utilize him fully. Jarvis Landry, Kenny Stills, and Greg Jennings are more than serviceable receivers for Ryan Tannehill, which will make Parker's transition easier.
"It seem like it went pretty well. I just wasn't comfortable with certain things, I'll say," Parker said with regards to practice last week. "I think my foot, I get better every week, I feel like. This week I'm looking forward to doing different things."
Parker figures to be a big playmaker in the Dolphins' offense at some point this season, it's just unclear when that will happen. He should see more snaps on Sunday against the Jaguars, but he may not be fully integrated for a few weeks.
(h/t ESPN)