Dolphins rookie LB Vigil has impressed coaches with smarts, work ethic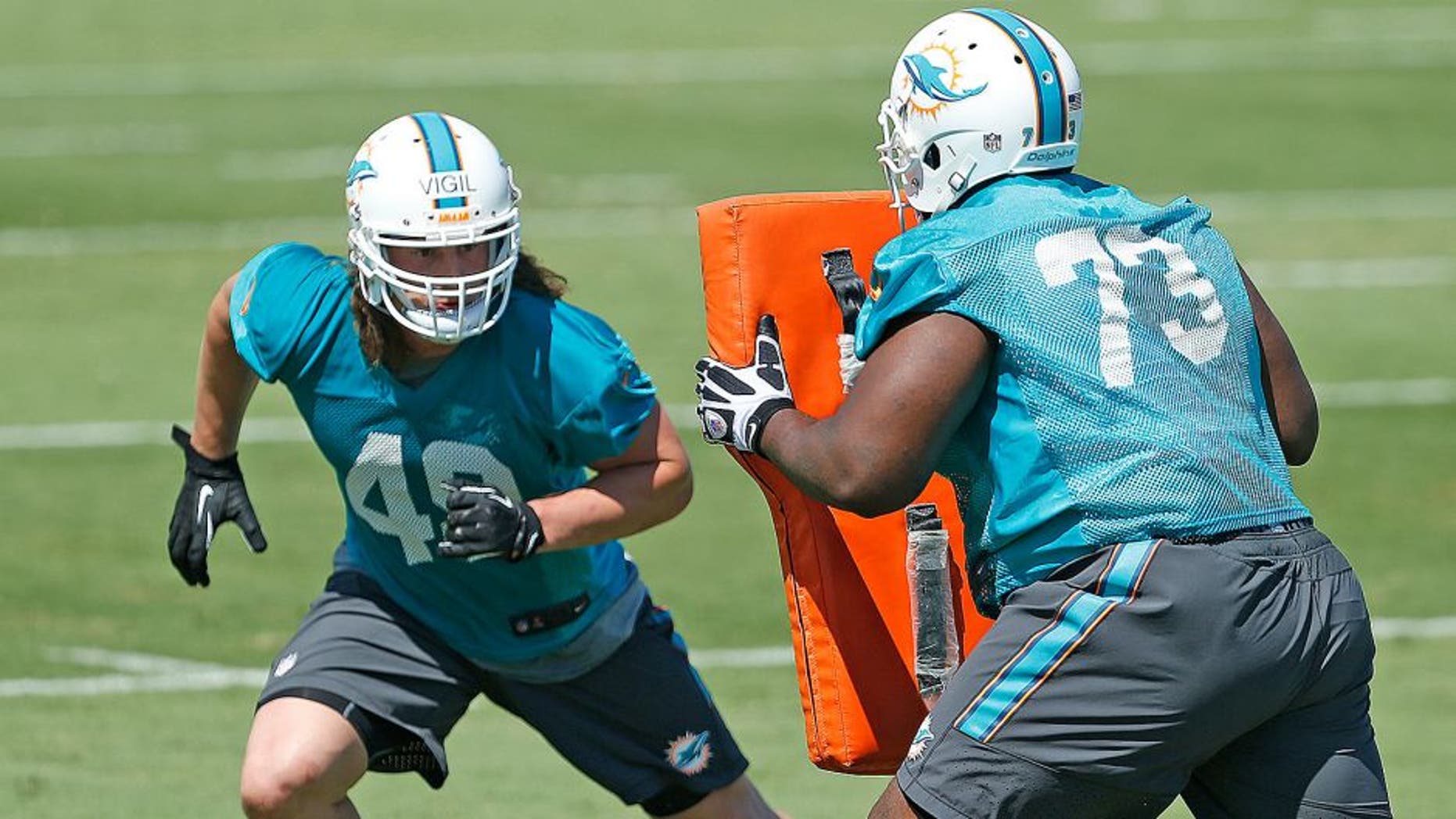 One position of concern for the Miami Dolphins is linebacker. Koa Misi finally returned from injury to make 11 tackles in Week 1, but Kelvin Sheppard isn't the most consistent linebacker and can't be expected to play all three downs.
While Sheppard was on the field for running plays in the season opener, rookie Zach Vigil entered the game when the Washington Redskins were more likely to throw the ball. With Vigil's football intelligence and awareness, he's earned himself more opportunities on defense as a rookie.
"Sometimes you may not think he may look the part, but yet he finds the ball," Dolphins defensive coordinator Kevin Coyle said via James Walker of ESPN. "He's smart. He reads things well. He communicates well. He does all the things you want out of a Mike [middle] linebacker. ... I think he's got a real good future."
Vigil made a good impression early in training camp with smarts and willingness to put in time to improve, which has evidently earned himself more playing time. He's a middle linebacker by trade -- as is Sheppard -- but Vigil has proven that he deserves more chances.
As a whole, the linebacker group hasn't been nearly as good as it has to be, but Misi's return and Vigil's emergence will absolutely help.
(h/t ESPN)