Dolphins DC Coyle likes Suh's confidence after No. 1 defense comments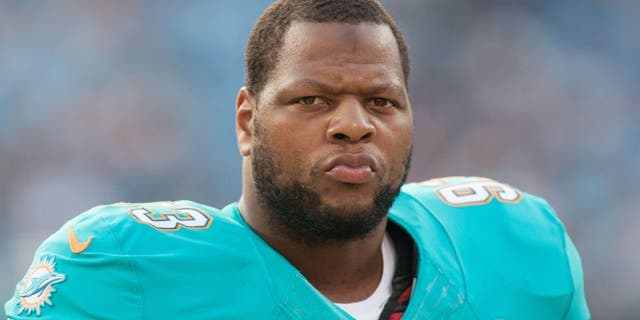 Miami Dolphins defensive tackle Ndamukong Suh raised some eyebrows with his comments on Wednesday.
He declared that this Dolphins defense has more talent than the 2014 Detroit Lions defense had -- a group that was No. 2 in the league in yards allowed.
"I don't have a problem saying this, but I think personally that we have more talent [in Miami] than we had in the No. 1 defense last year in Detroit," he said.
That grabbed headlines, but internally, the Dolphins don't have a problem with Suh's comments. In fact, defensive coordinator Kevin Coyle likes his confidence.
"What I think it says is everybody on our defense, everybody on our team, has high expectations," Coyle said, via James Walker of ESPN. "We all want that. I think, from a coaching perspective, the talent that we have couple with the way we've been working since the spring gives us the confidence going into the season that we have the opportunity to be a very good defense."
Thus far, the Dolphins first-team defense has look impressive. They have yet to allow a point this preseason, bottling up their first two opponents. That has Coyle and the rest of the team excited, more so than ever before.
"Overall, I think the expectation level is as high as it's ever been, certainly since I've been here,"Coyle said. "Now we have to go out there and prove it."
The Dolphins will get their next chance to prove it against Matt Ryan and the Atlanta Falcons on Saturday. The Falcons have a high-powered offense, in what should be a good test for Miami's defense.
(h/t ESPN)