Dolphins CB Brent Grimes calls out Falcons for not treating him well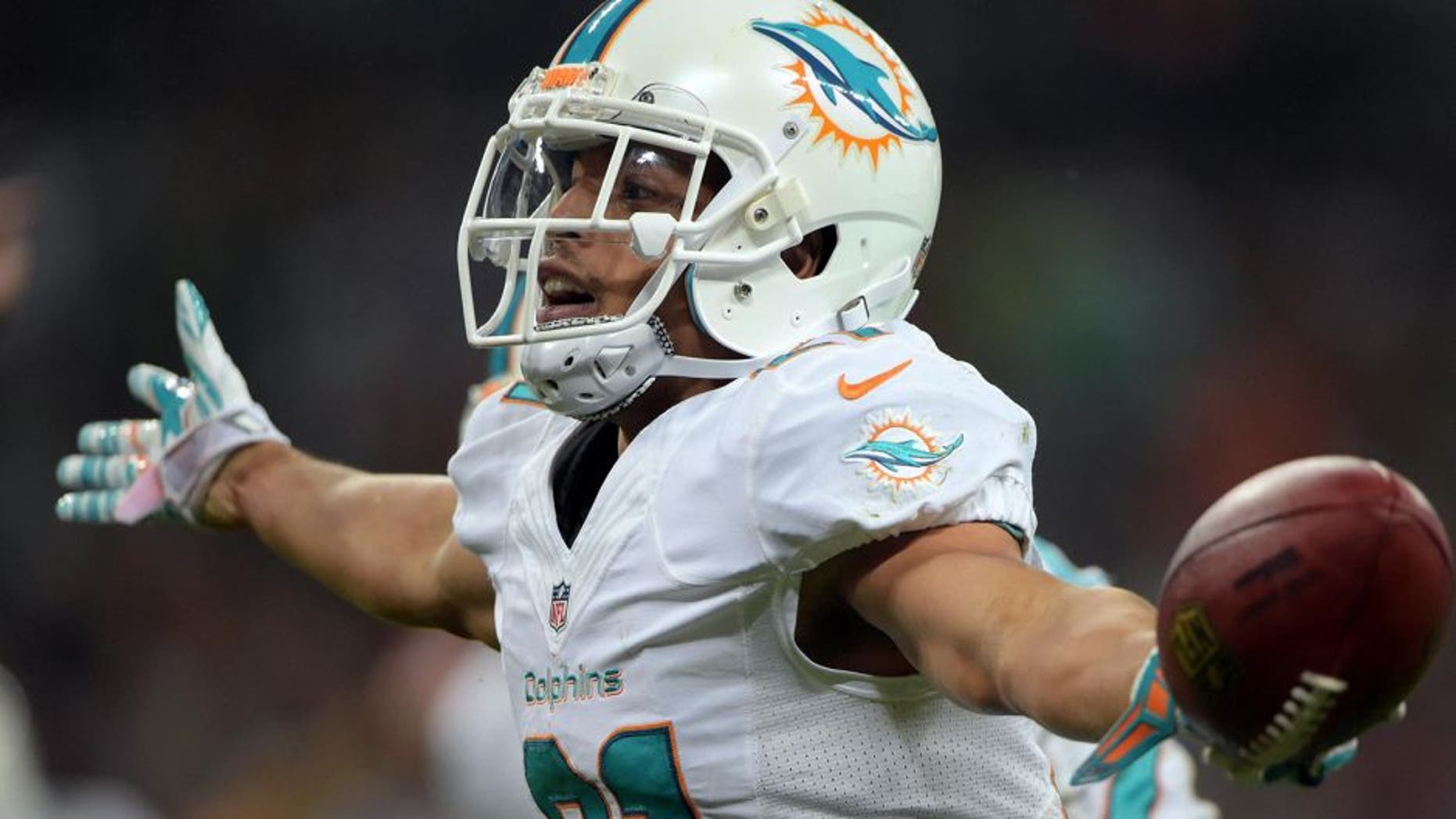 Brent Grimes has become one of the best cornerbacks in the league since joining the Miami Dolphins in 2013. In 34 games with the Dolphins, he's pulled down 10 interceptions, while he picked off just 13 passes in six seasons with the Atlanta Falcons.
Grimes wasn't a bad player by any means with the Falcons, but he wasn't the player that he is now. And unlike his time in Atlanta, Grimes is happy in Miami.
"I'm very thankful for [the Dolphins] because they treat me very well and I didn't experience that in Atlanta," he said to Vice Sports, via SportingNews. "The business part in the NFL is tough. It's a rude awakening that it is a business and there's a lot of actual business decisions that go on that may not make the most sense."
In 2013, Grimes signed a one-year, $5.5 million deal with the Dolphins. After a Pro Bowl season, the Dolphins locked up their stud cornerback for four more years with a deal worth $32 million. The Dolphins obviously showed their faith in Grimes after just one season with the team, which is part of the reason why he said what he did about the Falcons.
Grimes is signed for the next two seasons as he remains the team's top cornerback.
(h/t SportingNews)