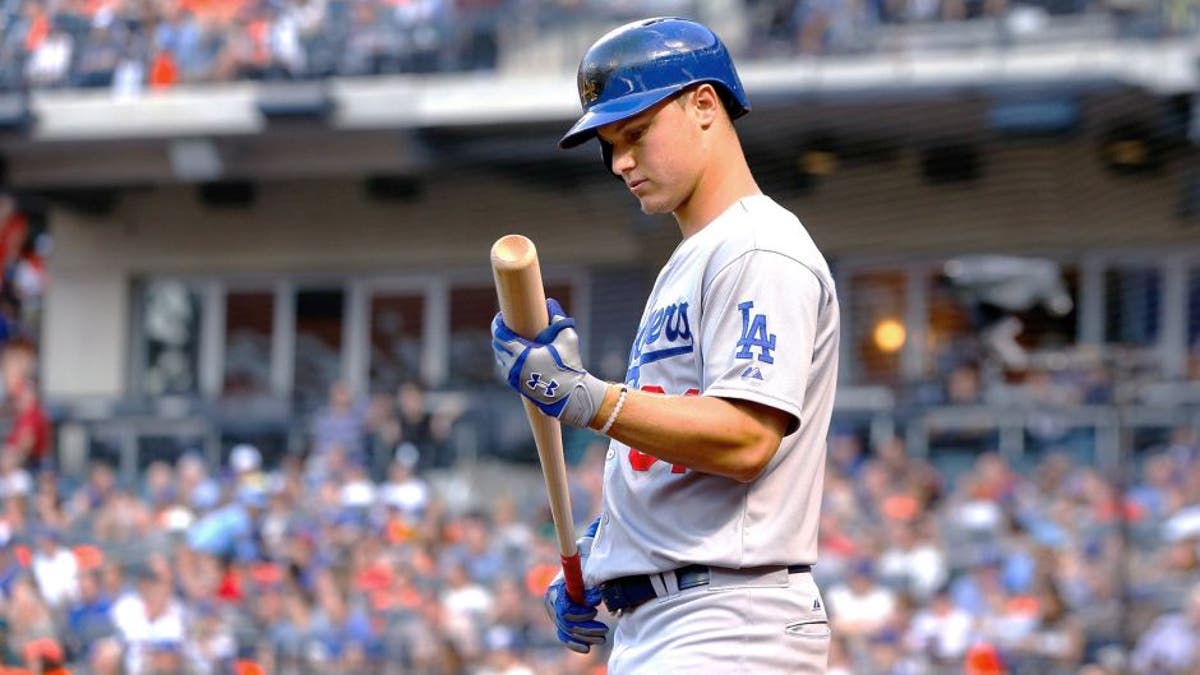 Joc Pederson, the Dodgers' 23-year-old rookie center fielder, hit 20 homers in the first half of this season. He was a front runner for Rookie of the Year honors heading into the All-Star Break, where he played in his first Midsummer Classic and participated in the Home Run Derby. But now, according to Dodgers manager Don Mattingly, he's being replaced by another 23-year-old, Kike Hernandez.
"It's just that time of year. [Hernandez] has been swinging the bat better. He's comparable defensively. It's just one of those things that we have to do at this point," Mattingly said. "I can't say it's going to stay that way if [Hernandez] goes in the tank or something. At this point, he has earned the at-bats, and I feel like it gives us a better chance to win."
Since the All-Star Break, Pederson's stats have plummeted. He's only added three home runs to his staggering first-half total and he's slashing .163/.333/.293 compared to the .230/.364/.487 he compiled in his first 89 games.
Hernandez, on the other hand, has been more consistent with a .294/.343/.497 line over 64 games this season. While he doesn't have the power numbers that Pederson has, he doesn't have the gaudy strikeout total either. That's been Pederson's main problem all season long. Nearly a third of his plate appearances end in a strikeout, but it's not for a lack of effort.
"We have no problem with Joc. It's not like he's been a prospect that comes up and just doesn't care," Mattingly said. "he's totally actually the other direction, probably cares too much, probably letting it bother him too much. I have no doubt that Joc's going to end up being a great player. But at this moment, we feel like Enrique is a better alternative."
This moment is a very important one for the Dodgers as they cling to a game-and-a-half lead over the Giants in the division. It's a crucial time to put your best team on the field, and for Mattingly, his best team right now doesn't include Pederson. Expect that to change at some point later this season.