DJ LeMahieu hits in every spot in order, makes history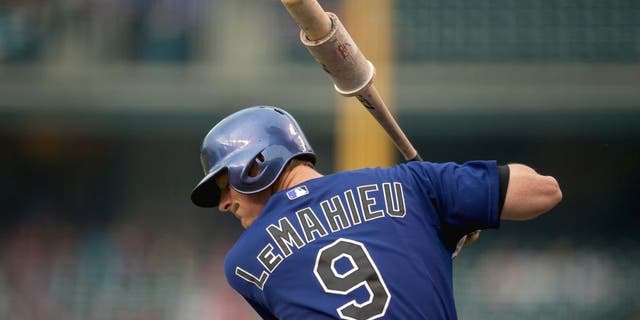 Colorado Rockies manager Walt Weiss finally got the opportunity to cross off a feat he's been wanting to accomplish for a while: bat second baseman DJ LeMahieu in each spot in the batting order.
LeMahieu's versatility as a batter due to his speed, batting for average, and run production, has allowed Weiss the flexibility to bat him wherever in the lineup.
Heading into this week, the only slot in which LeMahieu hadn't batted was cleanup, but that changed on Wednesday night, when usual cleanup hitter Nolan Arenado was given a day of rest.
"A couple weeks ago, I realized that I had hit him in every spot in the lineup except cleanup, and I told him I was going to find a way to get that done," Weiss said. "Today's the day."
According to the Denver Post, LeMahieu is the first player in Rockies franchise history to hit in all nine spots of the lineup in a single season.
"It seems like he always gives you a good at-bat," Weiss praised. "With a game on the line, I love seeing him walk to the plate. You know it's going to be a competitive at-bat."
LaMahieu has had a career year at the plate this season.
In 120 games, the 27-year-old infielder has hit .311/.369/.402 with five home runs, 50 RBI, and 18 stolen bases in 21 attempts.
While he has hit well in nearly every slot in the lineup except for fifth (6 for 23, .043) and ninth (10 for 31, .226), LeMahieu didn't have much success in the cleanup spot on Wednesday, finishing 0 for 4 with a walk and a strikeout.
"He's not the prototypical cleanup guy, but I love when he comes to the plate with guys in scoring position because of the approach," Weiss said. "He's got gap power."
(h/t Denver Post)