Diego Maradona sued in Italy for allegedly defaming former head of tax collection agency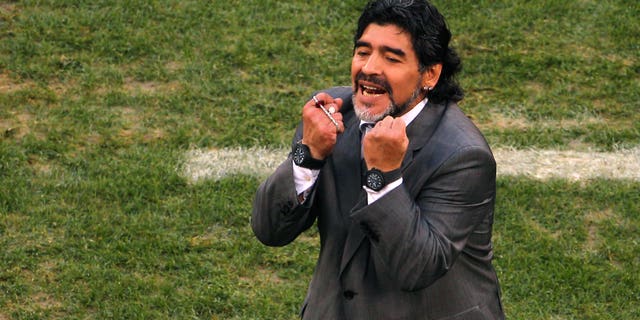 MILAN (AP) – Rome prosecutors are seeking charges against former Napoli star Diego Maradona for allegedly defaming the former head of Italy's tax collection agency.
Prosecutors alleged during a preliminary hearing on Wednesday that Maradona claimed to be a victim of persecution by Equitalia, citing false documentation and irregular procedures.
Maradona's lawyer, Angelo Pisani, denied the allegation, saying his client was "legitimately" defending himself.
Equitalia in 2013 notified Maradona it was beginning procedures to freeze his assets in Italy to pay off a tax debt of nearly 40 million euros ($46 million), relating to the time he played for Napoli from 1984-91.
A decision on whether he will face trial on the defamation charge is expected in March.