Diego Costa addresses Chelsea future, puts kibosh on Chinese Super League rumors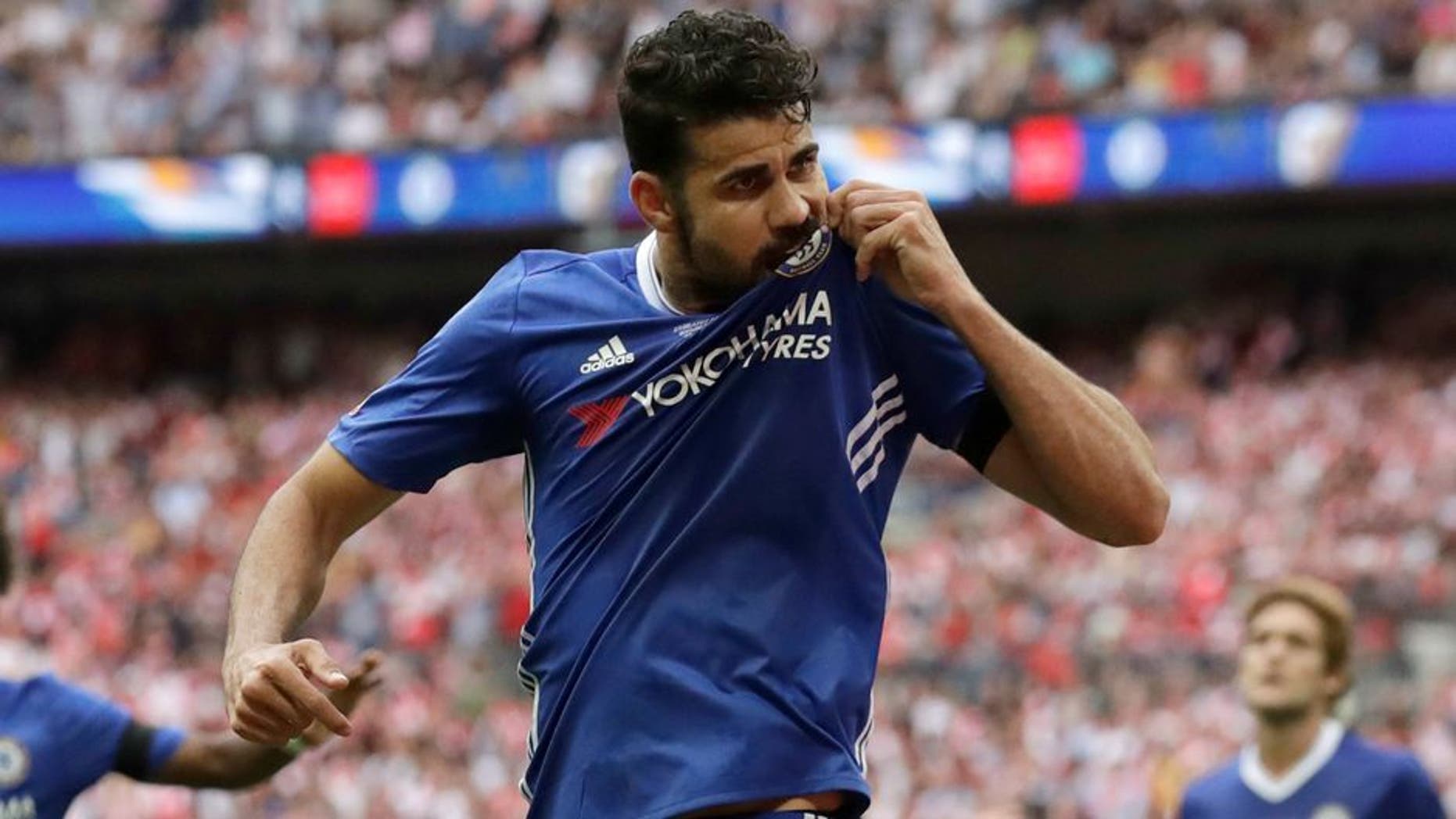 Diego Costa doesn't see himself leaving Chelsea anytime soon.
The striker addressed rumors about his future atStamford Bridge following Chelsea's 2-1 loss in the FA Cup final against Arsenal, saying he has "no intention of leaving."
If Chelsea and manager Antonio Conte change things up next season, though, the forward said he'd be open to a move so long as it suits him.
"I have a contract and no intention of leaving," he said, via Goal.com. "But if there are changes to be made that might reduce my chances, if the coach won't count on me anymore or is to give space for another striker, I know that I'll have to leave. But only to where I'm willing to."
And where would he be willing to go? Not the Chinese Super League, as has been bandied about often. Rather, Costa would accept a move to another club in Europe and in all likelihood, only Atletico Madrid.
"I will only sign for another club in Europe, they know that. Otherwise I'll stay with my current contract," he said. "Everyone know(s) what my preferred club is, there's nothing to hide."
Costa made 134 appearances in all competitions with Atletico before joining Chelsea in the summer 2014 transfer window. He scored 64 goals, good for sixth all-time in clubhistory, and tallied 22 assists during that time.
Ever since a reported big-money offer from China came in during the winter, it's been assumed Chelsea and Costa would part ways sooner rather than later. Based on what Costa had to say after Saturday's loss, that assumption might be dead wrong.