Did the Rams avoid 'Hard Knocks' in 2014 by drafting Michael Sam?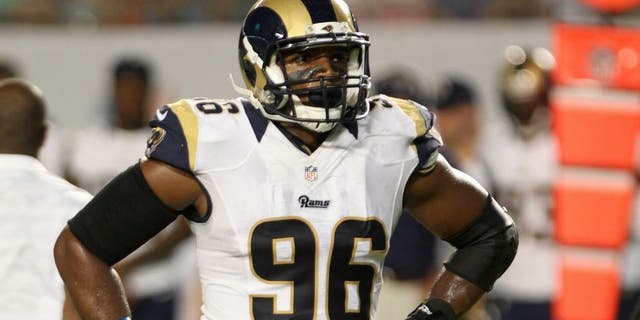 It was announced Wednesday that the Los Angeles Rams would be the team featured on "Hard Knocks" this season. But one report suggests the franchise made a deal with the league to avoid being the team featured on the show in 2014.
Longtime NFL reporter Howard Balzer, in a report for 590 The Fan in St. Louis, writes that the NFL allowed the Rams --€" then based in St Louis -- to avoid the HBO series because they agreed to draft Michael Sam.
Sam, of course, announced he was gay prior to the 2014 draft, creating a flurry of speculation about if/when he would be drafted. As the reigning SEC Co-Defensive Player of the Year, Sam was considered a late-round talent. Balzer reports the NFL didn't want Sam to go undrafted, so it made a deal with the Rams, who selected him in the seventh round (249th overall). The Rams were just 90 miles down the road from the University of Missouri, where Sam played in college.
Balzer notes that Rams head coach Jeff Fisher was opposed to having his team featured on "Hard Knocks" in 2014, making it odd that he would embrace the opportunity just two years later.
Fisher addressed the situation on ESPN's "Mike and Mike" on Thursday. Here's part of that conversation, via Pro Football Talk:
Sam was cut by the Rams before the start of the 2014 regular season and then joined the Cowboys' practice squad. After being released by Dallas, he signed with the Montreal Alouettes of the Canadian Football League but played in only one game before leaving the team.