Did Brock Osweiler just blame the Texans coaches for his bad fundamentals?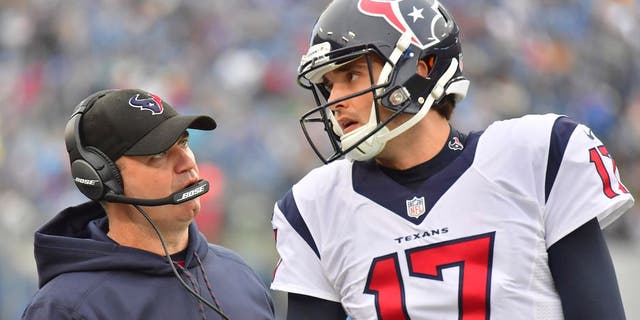 NEWYou can now listen to Fox News articles!
Brock Osweiler is with his third team in as many years as he continues to search for a home in the NFL. It looked like hed be the Texans long-term answer at quarterback last offseason when he signed a massive free-agent contract, but they shipped him to the Browns back in March sending Cleveland a second-round pick to do so.
Hes now competing with Cody Kessler and DeShone Kizer for the starting job, and by all accounts, hes improved greatly. Coaches are raving about his game, he feels like hes playing better, and becoming the starter is a real possibility.
Part of the reason for his improvements, he says, is because of the Browns focus on fundamentals. That wasnt as apparent with the Texans, and Osweiler made that known on Wednesday.
The best part is Im getting coached hard on my fundamentals, Osweiler said, via Ohio.com. And I believe firmly that when your fundamentals and your feet are right as a quarterback, youre going to make great decisions and youre going to throw accurate footballs.
I think thats something that slid last season. Im not going to go into great detail on that, but they did. My fundamentals slid, and because of that, you saw some poor decisions and some poor throws. If you go back to 2015, I feel like my fundamentals were pretty tight.
DIAMOND IMAGES
So his fundamentals were good in Denver in 2015 and are solid this year in Cleveland, but they werent good last year in Houston? See the trend there? Yeah, its pretty clear Osweiler is pinning at least some of his regression on the Texans coaches, who apparently didnt work on his fundamentals and footwork enough.
Osweiler did admit that he didnt do such a good job last season when it came to protecting the ball as he did in 2015, and thats squarely on himself. However, there seemed to be a disconnect between Osweiler and coach Bill OBrien for much of the season with the two reportedly getting into an altercation in Week 17.
All Osweiler can do now is hope he can once again become a starter, be it with the Browns or another team.