Devonta Freeman takes full advantage of being the 'next man up'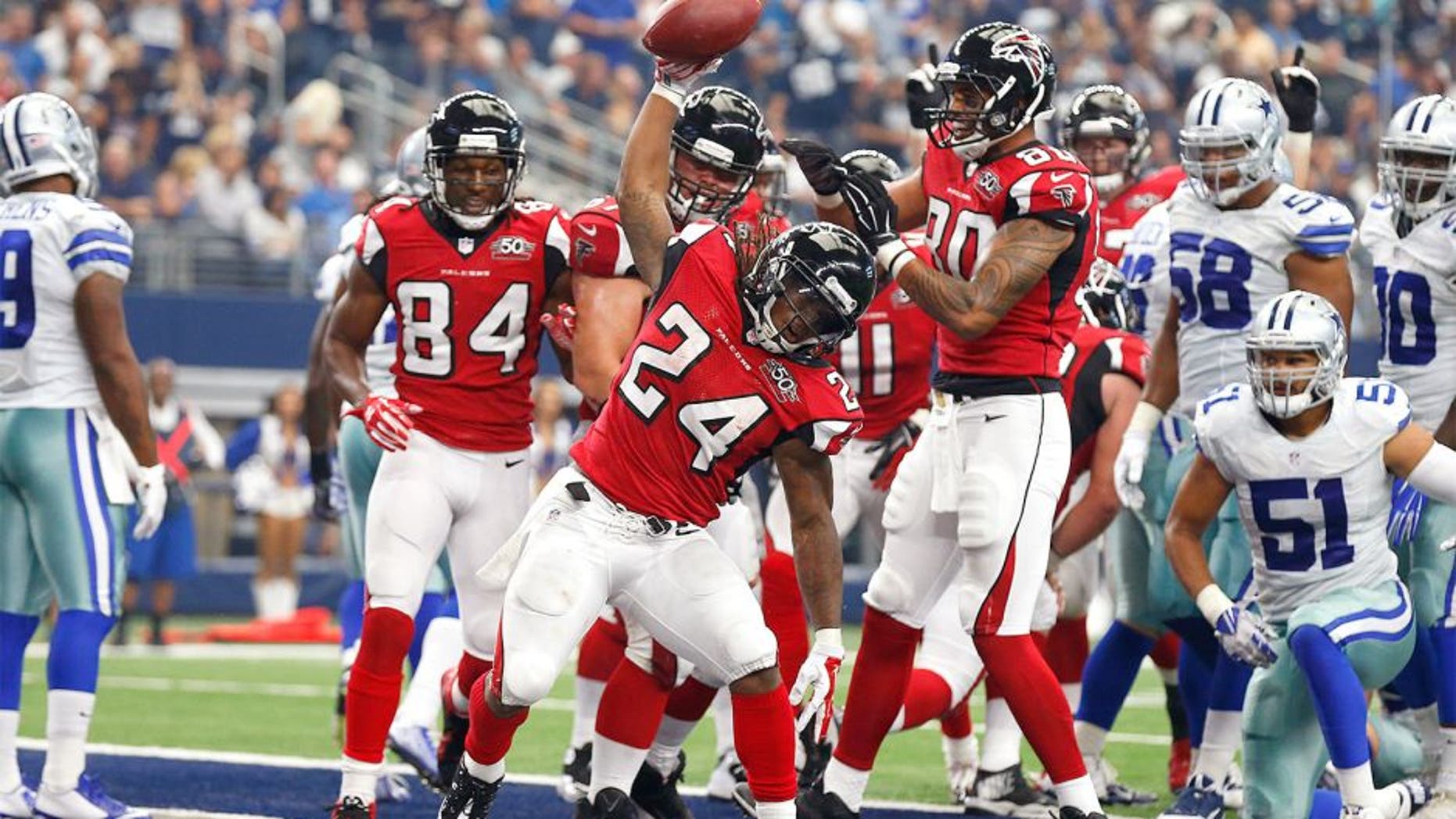 When rookie running back Tevin Coleman suffered a rib injury that would leave him sidelined for Sunday's game against the Dallas Cowboys, it meant the focus shifted to second-year back Devonta Freeman. It was the definition of the "next man up" mentality for Freeman and the Atlanta Falcons.
With Coleman missing time, the pressure turned to a player in Freeman who had rushed 22 times for 43 yards through two games. It seemed as though the run game in Atlanta may be in some serious trouble for a few weeks.
Then came Freeman's Week 3 explosion.
The Dallas Cowboys were the best defense in the NFL against the run heading into Week 3, allowing just 53 yards per game on the ground. That all changed after Freeman rushed 30 times for 141 yards and an incredible three touchdowns. Tack on his five catches for 52 yards and you have one of the strongest days by a running back in the 2015 season.
So, the question now becomes, what happens with the running back situation when Coleman returns from injury? While Freeman looked stellar in the Week 3 victory, Coleman had led the charge before this week, rushing 29 times for 112 yards and a touchdown.
Both players showed a combination of power and speed that offensive coordinator Kyle Shanahan must be absolutely loving. Fortunately for Atlanta's offense, Shanahan has no problem working in multiple running backs.
When Shanahan had three capable running backs last season with the Cleveland Browns, each of them received over 100 carries. Terrance West led the way with 171 carries, two of those backs topped 600 yards and in total, the three running backs combined to score 10 touchdowns.
It's safe to say that splitting the workload between Freeman and Coleman won't be nearly as tough a task as some are making it seem. The talent is there for both players, so now Atlanta simply needs to utilize it.