Detroit Tigers' Joakim Soria reaches career milestone with 200th save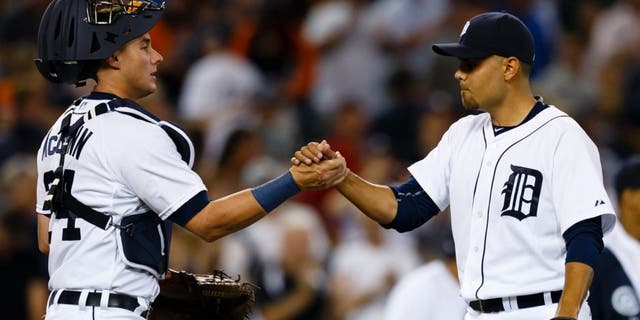 While it was a long, bumpy road to get there, Joakim Soria reached a career milestone Wednesday, notching his 200th save.
It's a stat that most closers aim for, whether they admit it or not. Soria was well-aware of his achievement, as his path to get there was far from easy.
Soria recorded his 200th save in the eighth year of his major-league career, pitching for his third team and after two Tommy John surgeries.
"I thank God for that," Soria said of save No. 200 (via MLB.com). "I was almost out with two surgeries. Now I have a chance to have the 200 [saves]."
While it took him roughly two and a half years to reach 100 career saves, it took him nearly twice as long to reach No. 200. It's a milestone he won't soon forget.
(h/t MLB.com)