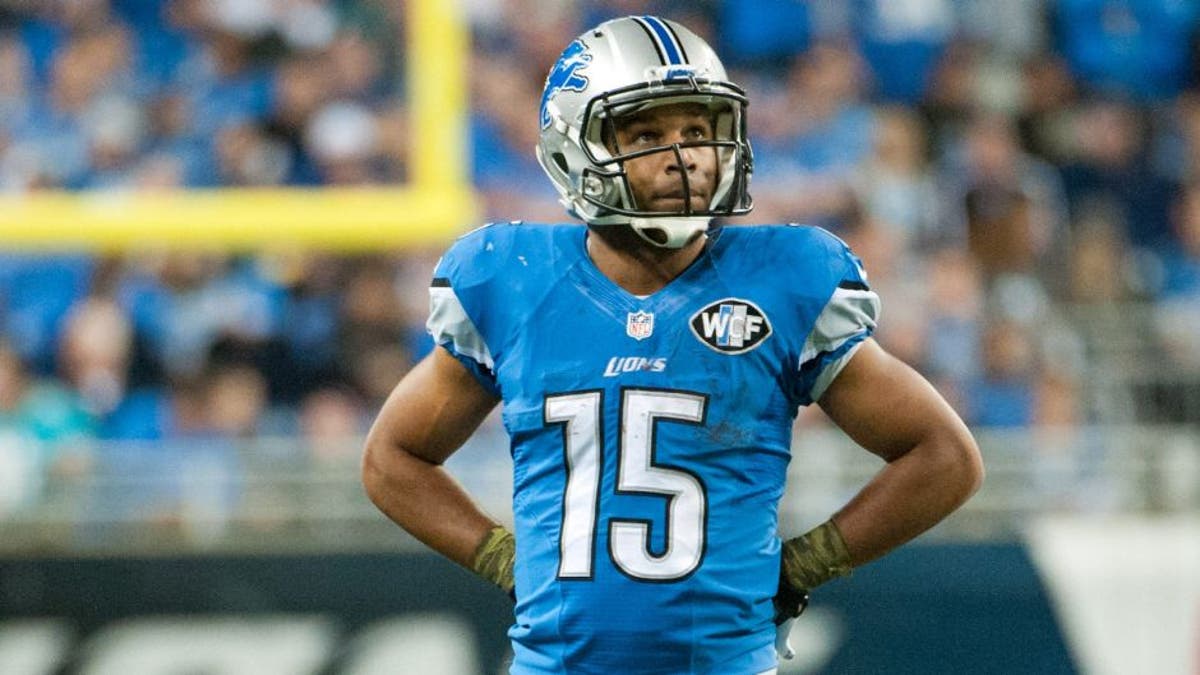 Detroit Lions wide receiver Golden Tate is fully aware that he shares the field with one of the game's top pass-catchers in Calvin Johnson, but that's not slowing him in his pursuit to be the best. Recently, Tate tried to define his mentality and place in the Lions' offense.
"I'll go back to when I signed my contract," Tate told Carlos Monarrez of the Detroit Free Press. "I was fully aware that if I'm playing with one of the best receivers to ever and arguably the best player to play in the game right now, I understood that. But I wasn't coming in with the mindset that I'm going to be second to anyone.
"I don't care if I was playing with Jerry Rice, Cris Carter and Calvin on the same team. I don't have that mindset that I'm going to be the No. 2. I came in fighting for the No. 1. And realistically, we understand the situation. And that's just kind of my mindset."
Last season, after signing a five-year, $31 million deal to join the Lions, Tate was the team's most productive receiver. He caught more passes (99 to 71) and recorded more receiving yards (1,331 to 1,077) than Johnson, although Megatron scored more than twice as many touchdowns (10 to 4) despite playing three fewer games (16 to 13) due to injury.
It'll be fun to watch the battle between Tate and a healthy Johnson in 2015, since it's one that's guaranteed to make the team better.
(h/t Detroit Free Press)
Photo Credit: Tim Fuller/Contract Photographer