Despite playoff struggles, Royals still giving Blue Jays' Price respect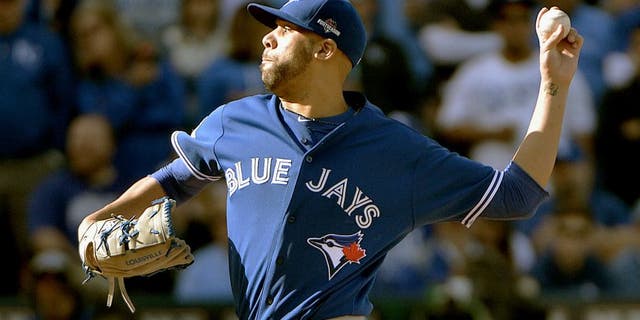 The Blue Jays need David Price to put his postseason woes behind him in ALCS Game 6. Denny Medley USA TODAY Sports
In his postseason career, Toronto Blue Jays starter hasn't earned a win as a starting pitcher. This postseason, the lefty is 1-2 with a 7.06 ERA.
Despite his struggles, the Kansas City Royals are still giving Price respect.
"He gave up a hit on the first pitch and then he didn't give up another hit until the seventh inning," Royals manager Ned Yost told the media on Thursday via the Toronto Sun. "He's a guy that's in the top five in the voting for Cy Young. He's a tough matchup."
In Game 2 of the ALCS, Price gave up a leadoff hit before retiring the next 18 batter straight.
A bloop single that fell in between second baseman Ryan Goins and outfielder Jose Bautista pulled at the thread that unraveled the great start for Price.
"I don't even know how to explain (what happened), quite honestly," Royals first baseman Eric Hosmer said of the Royals' rally. "The guy was still nasty, even in the seventh. He was doing a good job of working the outside of the plate with us. We just tried to stay patient."
In postseason starts, Price is 0-7 with a 5.44 ERA.
MORE MLB: Want stories delivered to you? Sign up for our MLB newsletters.