Despite control issues, A's Doolittle thrilled to be back in action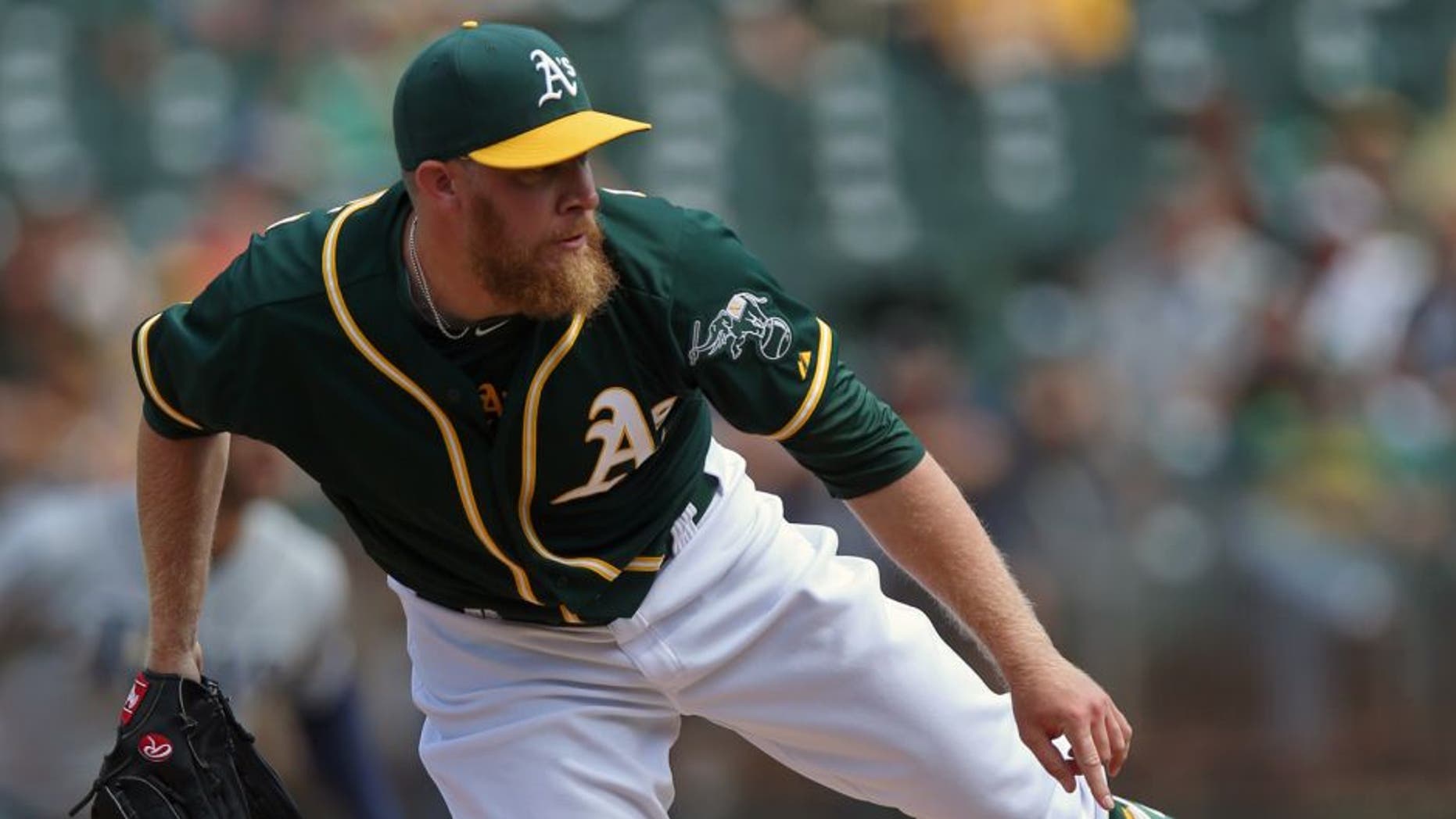 Sean Doolittle's rigorous rehab work paid off for him on Sunday, as the Oakland Athletics' reliever appeared in his first game since May 28.
Recovered from the left shoulder strain that limited his season to just that one appearance so far in 2015, Doolittle came on in relief of starter Kendall Graveman in the seventh inning. Trying to protect a 1-0 lead over the Tampa Bay Rays, Doolittle showed a bit of rust - eventually allowing two hits and two runs while walking two batters.
Oakland came back in the bottom of the inning with a seven-run outburst that turned a 2-1 deficit into an 8-2 blowout win, so Doolittle was 'off the hook' so to speak.
After the game, Doolittle spoke with Matt Kawahara of the Sacramento Bee regarding his outing, and as you'd expect he said the adrenaline was a bit all over the place: "Mechanically, and the way the ball was coming out, I was happy with how it felt," said Doolittle. "The adrenaline was just going really fast, and no matter how much I tried to kind of slow myself down, I was just going a little bit too fast. My location was a little inconsistent. But all that stuff is fixable."
Of course, Doolittle imagined his long-awaited return to the mound going a bit more smoothly than it did. As he told Trevor Hass of MLB.com, "When you're visualizing it over the rehab process of several months you see it going a little bit differently."
After all that he's been through in 2015, just seeing Doolittle back on the O.co Coliseum mound must have been a relief for the A's. Catcher Stephen Vogt echoed that sentiment when speaking with Hass after the game: "It's just always good to see him on the mound. His first-game nerves, that all plays into it and just excitement and wanting to be just perfect. He really didn't make too many mistakes."
Now, the Green & Gold will play close attention to Doolittle's pitching for the final few weeks of the year in hopes of having him fully healthy and ready to contribute once again in 2016.
(h/t Sac Bee, MLB.com)