Despite aggressive hitters, Rays' Archer won't stray from game plan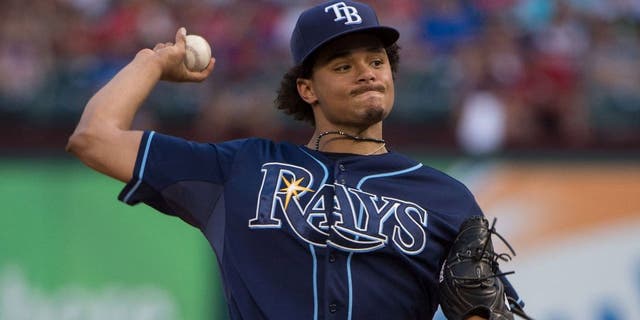 NEWYou can now listen to Fox News articles!
There seems to be a scouting report floating around Major League Baseball regarding Tampa Bay Rays pitcher Chris Archer.
Attack his fastball. Don't let him use his slider.
The Texas Rangers found some success doing just that, tagging Archer for eight runs (seven earned) over 5 1/3 innings on Saturday.
Despite this, Archer likely won't stray away from his game plan.
"No, because if they execute my pitch they get out and I have less pitches," Archer told the Tampa Tribune. "I don't mind them being more aggressive. I just have to execute at a higher level or just continue to execute, because what I've been doing this year has been successful and I'm going to continue to do that."
Archer is scheduled to toe the rubber against the Houston Astros Thursday.
(h/t Tampa Tribune)