Desperate measures at Richmond?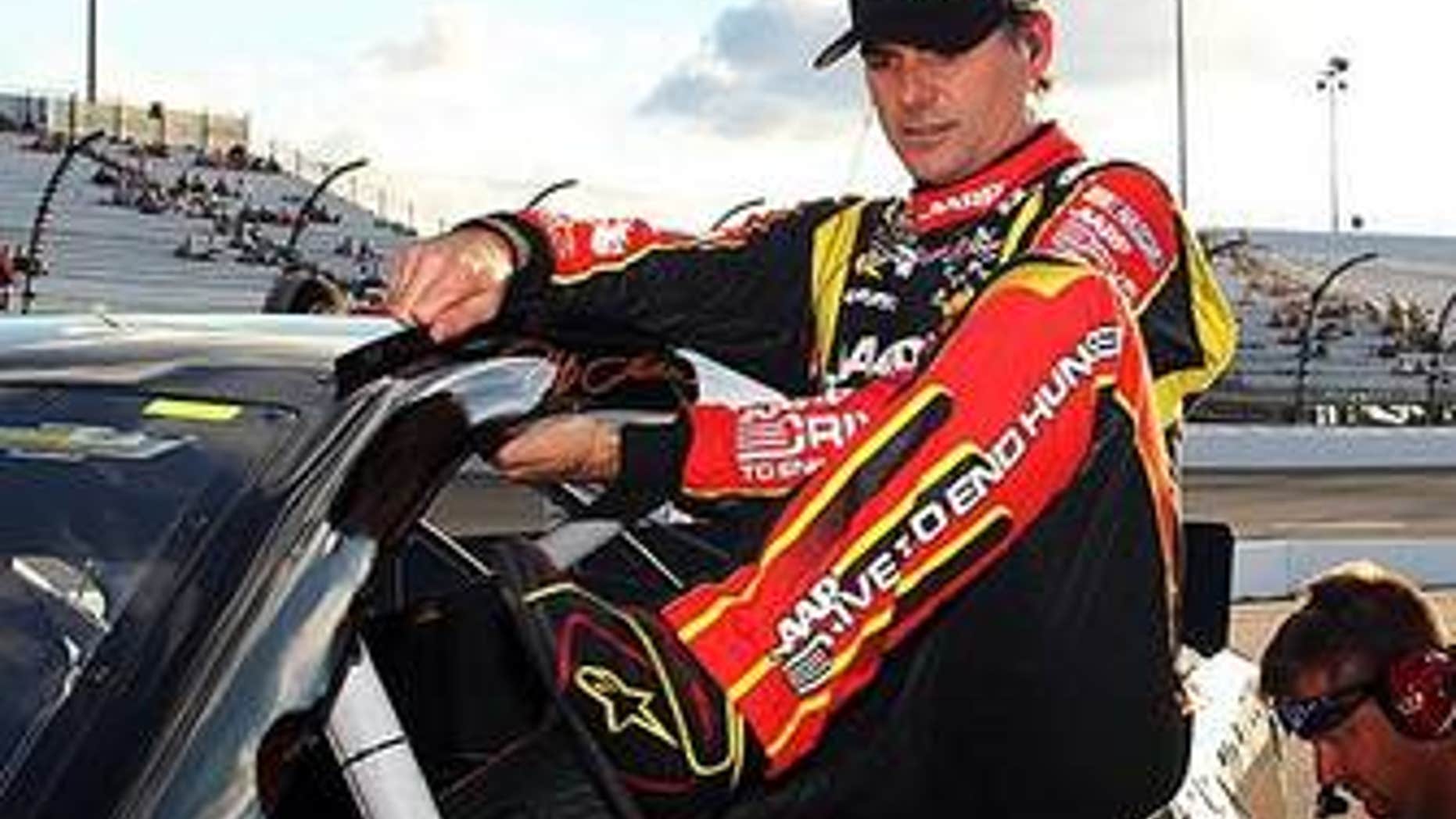 RICHMOND, VA. – How bad do you want it?
If you're a Sprint Cup driver not currently locked into the Chase, would you resort to team orders, use the chrome bumper or even run over your mother to earn one of the 12 transfer spots?
Entering Richmond International Raceway on Saturday night, seven drivers are locked in. Jimmie Johnson, Clint Bowyer, Kevin Harvick, Carl Edwards, Kyle Busch and Matt Kenseth have secured positions in the top 10. With two wins, Kasey Kahne has earned at least a wild-card spot.
But what about the other 11 drivers who are mathematically eligible for the remaining five positions?
Dale Earnhardt Jr. is pretty secure in seventh-place with a 37-point cushion over his teammate, 11th-place Jeff Gordon. Although he entered this race second in points last year, Earnhardt wants to make the Chase as desperately as he wants to win. Currently, it's been 44 starts since his last victory, at Michigan in 2012.
"I'd have to do whatever it took to make the Chase," Earnhardt said. "I'd have to do whatever it took to give ourselves an opportunity to run for the championship. It just depends on the individual you're racing.
"Wins are hard to come by in this series. You work all year long for an opportunity to run in the Chase, to be part of the championship. I don't know that anybody could blame you for not taking that opportunity and taking what's there. That's racing. That's why we got bumpers on these cars.
"Sometimes you got to use 'em."
Martin Truex Jr. sits 13th in points and in the second wild-card spot with one win. If earning a Chase berth comes down to the last lap, Truex, who has been a whipping boy for several of his fellow competitors this season, won't hesitate.
"I got a list of IOU's and I plan on using them if I need them," Truex said. "Doesn't have anything to do with whether I like them or not. It has to do with would they do it to me and have they done it to me in the past?"
One week Ryan Newman is 15th in points and in the Chase Zone, the next week he is 14th and out. Like Earnhardt, whether Newman pulls the trigger on Saturday night or not depends on his fellow racer.
"Everything is a situation," Newman said. "If that guy roughs you up to get to where you are, maybe. If that person is the one that caused you mischief earlier in the season, maybe. If that person is somebody you extremely respect, know they wouldn't do that to you, maybe not."
With Tony Stewart on the sidelines recuperating with a broken leg, Newman has no teammates within the Chase Zone to block for him on the track or on pit road or help him with points.
For Hendrick Motorsports, which is hoping to place all four cars in Chase, team orders have not been discussed -- at least not with Junior. But Jeff Gordon, who will start from the pole, acknowledged that "there are still scenarios that in the right situation could play out to help us if we needed it."
"We still have a lot to push hard for and not take into consideration too much about how we're going to help our teammates in those situations," Gordon said.
But would he expect one of his teammates to move aside for him to improve his point position?
"Of course not," Gordon said. "Who would? Not unless Rick Hendrick has a different agenda. He's the boss, so I listen to what he says."
During NASCAR's golden age, a take-no-prisoners mentality existed that has evaporated in recent years. There were no "maybes." Drivers had to put dinner on the table, and winning paid.
Earnhardt has witnessed "society shift away" from the days when his father -- a seven-time Sprint Cup champion -- elected to rattle Terry Labonte's cage, or that of any other driver who entered his crosshairs. While he still believes there are some drivers who would race without guilt or remorse, that's just not the current trend, as demonstrated over the last month.
Brad Keselowski, who is 15th in the point standings and has a slim chance of making the Chase, could have been in a stronger position if he would have applied his bumper to Kyle Busch for the win at Watkins Glen. He elected not to. Keselowski referred to his decision as a "statement."
Kasey Kahne has been critical of the level of aggressiveness directed toward him by Joe Gibbs Racing drivers this season. But when Kahne was battling Matt Kenseth for the victory at Bristol two weeks ago, he resisted the opportunity to move the JGR racer.
If the roles were reversed and Earnhardt had been in Kahne's position, he would have regretted not taking advantage of the situation. Yet given the track conditions at Bristol, Junior's not sure if that was possible.
"It was slick, it was real hard to get to people," Earnhardt said. "As much as it looked from the viewpoint of the fan or anyone watching the race, it seemed like Kasey could just drive up there. He's right there, why didn't he just tap him? But it was so hard to get that extra inch, even to get another foot to a guy.
"I don't know how much he could have done even if he wanted to, even if he was the baddest SOB out there. I don't know if he could have moved himself enough without wrecking himself."
That's when risk versus reward enters the equation. Take Gordon, who has the first stall on pit road and likely will pick up a second on every stop. Although Kurt Busch has a six-point lead on Gordon and will start alongside him on the front row, the four-time champ must calculate every move.
"This is the thing about this race," Gordon said. "You could hit that guy, he collects you, you fall back to third, somebody else does something on the last lap, and you might be out. You might even win the race and something happens on the last lap and you might not make it.
"You have to race as hard as you can, make the best choices you can, be smart about it. If you decide to make that big, aggressive move that ticks somebody off, do it and be ready for the consequences, because you still got 10 weeks ahead of you."
And chances are good your enemies won't forget the transgressions, either.