Derek Carr wants to be Raider 4 life after reportedly becoming NFLs highest-paid player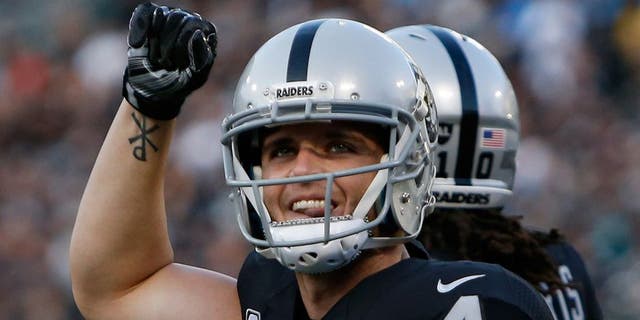 When reports surfaced Wednesday that quarterback Derek Carr was on the verge of agreeing to a long-term contract with the Oakland Raiders, Carr took to social media to remind fans that youd hear it from him first when a deal was done.
On Thursday, he was true to his word.
NFL Networks Thursday report on the dollar figure matches what ESPN was reporting a day earlier that Carr will get $125 million over five years.
The $25 million amount is important because if accurate it would make Carr the NFLs highest-paid player. Fellow quarterbacks Andrew Luck ($24.594 million), Carson Palmer ($23.35M), Drew Brees ($24.25M) and Kirk Cousins ($23.9436M) would fall in right behind him.
Carrs Raiders were 12-3 in 2016 when a broken leg ended his season in Week 16. He was having a career year, and Oakland lost both its season finale and playoff game without him. Hes fully healthy entering 2017, and if that injury proved anything its that Carr is worth every penny of this contract to an Oakland team that needs him on the field to win games.