Derek Brunson: 'I can beat every middleweight in the UFC'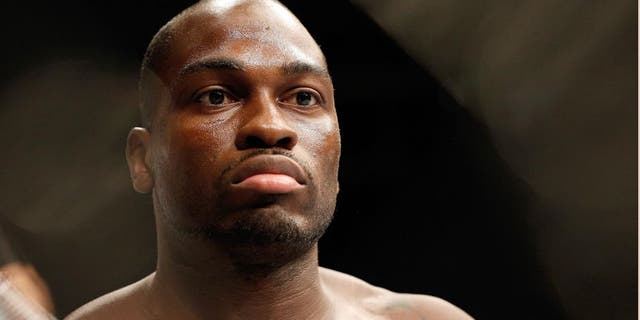 Earlier this week, in our UFC Fight Night predictions feature, we wrote how Derek Brunson has the talent to compete with the very best in the middleweight division. Apparently, he agrees.
Brunson takes on fellow top prospect Sam Alvey this Saturday in Nashville. Though he knows "Smile'N" Sam will be a stiff test, the North Carolina native is confident because he believes he can beat anyone in the world.
"I honestly believe I can beat every single middleweight in the UFC," Brunson told Duane Finley.
"I know that 100 percent, but knowing and doing are two different things. I live in North Carolina and MMA isn't big here. I have a family and have to spend most of my time here. I'm really working to build up things around me, like good striking coaches and things like that. I'm taking all the proper steps and I know I'm right there. I know my capabilities. I just have to shore up a few things and I'll be right there to get done what I know I can get done."
According to Brunson, he's got the desire and drive to be the best, in addition to the ability. With study and hard work, he believes that he can rise in the 185-pound ranks.

"Work ethic is what got me here from day one," he explained.
"I go out there and get it done. I'm a student of the game and I know where I'm going to go with this. I just have to put a couple more wins together and I'm going to be right where I need to be."
The first of those wins is within reach this weekend. Given the type of run that his opponent has been on, of late, Brunson is extra enthused for the bout.
"Fighting a guy like Sam definitely amps me up a bit more," he admitted.
"Right now I'm inside the top 15 in the UFC rankings and he's right outside looking to get in. We are both fighting to get to that top 10 and trying to make our names. This is a big fight for both of us. We are two guys with a lot to gain and we are going to go in there and mix it up."