DeMarcus Ware signs contract to retire as a member of the Cowboys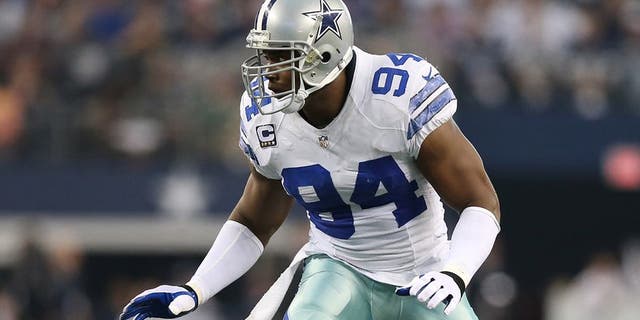 NEWYou can now listen to Fox News articles!
Last month, DeMarcus Ware announced his retirement from the NFL after 12 seasons. He cited his health as a main reason for stepping away, ending whats sure to be a Hall of Fame career.
Although his last season came with the Broncos, Ware is retiring as a member of the Dallas Cowboys. He signed with the team that drafted him on Monday and attended Dallas pre-draft news conference to retire with the Cowboys.
During the news conference, Jerry Jones called Ware a perfect player. After all, he did record 117 of his 138.5 career sacks in Dallas all of which Jones got a very close look at.
Jason Garrett said the Cowboys are looking for a player of Wares caliber in the draft this week, saying hes a once-in-a-generation player. The Cowboys nearly reunited with Ware this offseason, too, which he admitted on Monday.
Ware is the franchises all-time leader in sacks and forced fumbles, making seven Pro Bowls in his nine years.