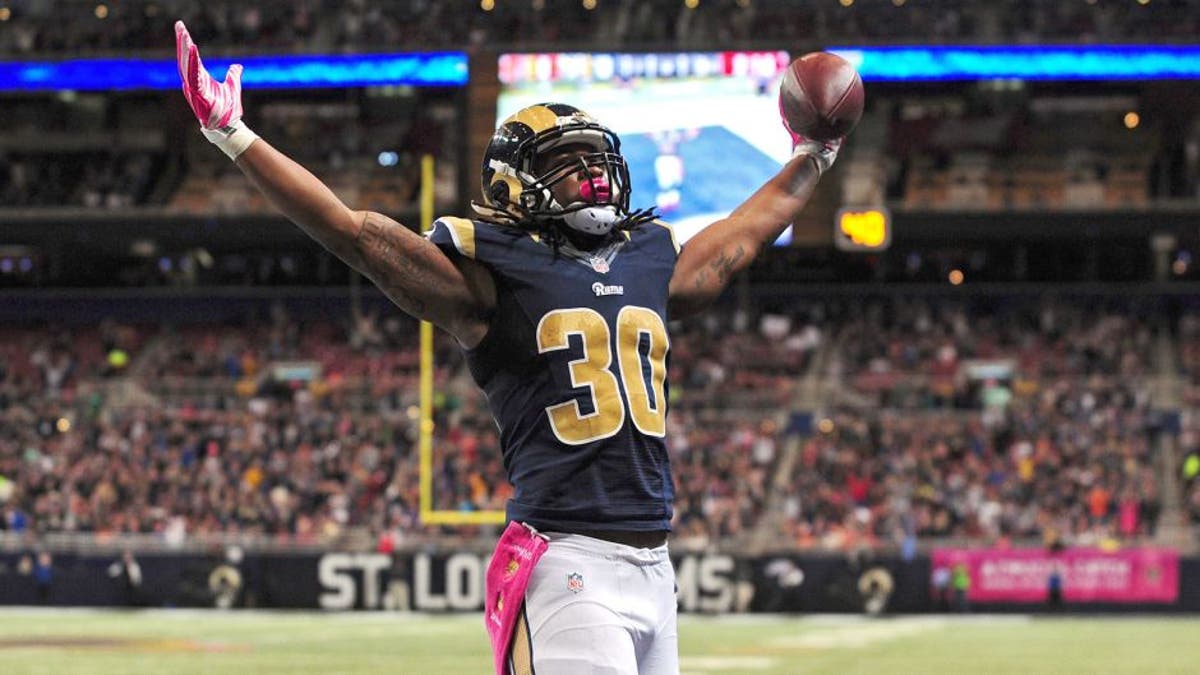 Rams running back Todd Gurley's first NFL touchdown should've been negated. Jeff Curry Jeff Curry-USA TODAY Sports
Rams head coach Jeff Fisher admitted that Todd Gurley's first touchdown against Cleveland on Sunday never should have counted.
Fisher acknowledged that the Rams didn't get the play off before the play clock expired, but the whistle never came. Adding insult to injury for the Browns, they also only had 10 men on the field to stop Gurley.
"As I looked up, the play clock was running out," Fisher said via the St. Louis Post-Dispatch. "I tried to call timeout with two seconds left and they didn't see me. The actual play clock did go to zero and stayed at zero. But the ball was handed off and we scored.''
With both breaks going St. Louis' way, Gurley was able to walk into the end zone untouched for his first career touchdown, giving the Rams a 17-6 lead. A flag would have made it 1st-and-goal on the 6-yard line, but the way Gurley was running, he may have ended up scoring anyway.
Gurley finished the day with 128 yards on 19 carries.