Delanie Walker issues challenge to Titans teammates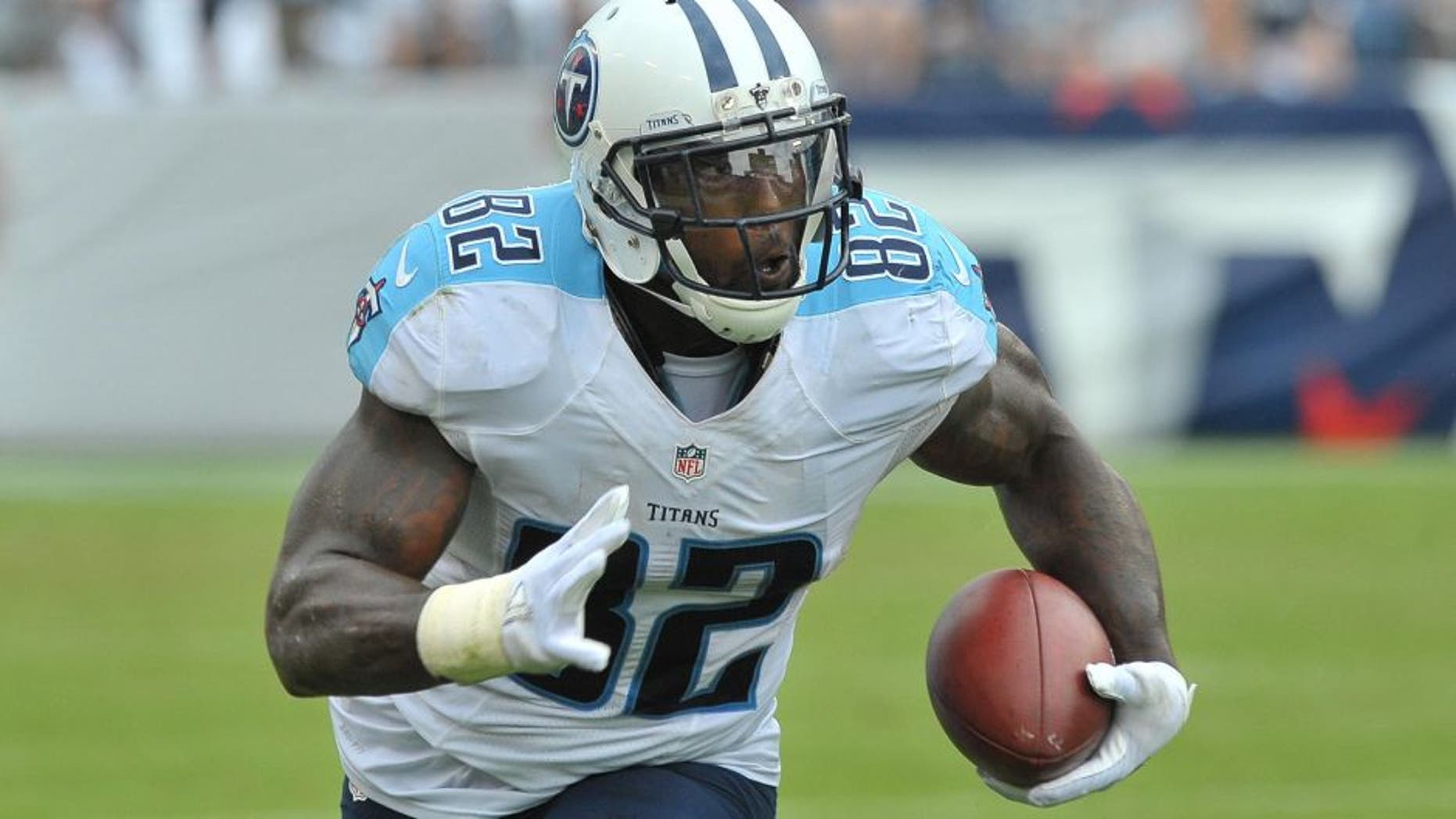 In response to last Sunday's 35-33 defeat at the hands of the Colts, Tennessee tight end Delanie Walker issued a challenge to his teammates Tuesday, bemoaning the team's inability to close out the game.
The Titans led 27-14 in the fourth quarter before the Colts rallied for the win.
"There should be (a sense of urgency),'' Walker said, per the team's official website. "I feel the coaches have a little heat coming off of them, so if these guys are coming in here thinking it's going to be a cakewalk, they are mistaken.
"If you don't taste it in your mouth, you don't want to be here. The things that happened in that game should've never happened…I can't tell you exactly what was said, but the point of us not finishing that game, it was ridiculous. It was made perfectly clear by the head coach."
As the team enters the bye week, Walker said the Titans can't afford to look ahead to time off. Tennessee is scheduled to have Thursday and Friday off, but Walker said it's clear there's more work to be done.
"If these guys want to really be where they say we want to be, they need to be watching film and not worrying about going somewhere and partying,'' Walker said.
The Titans next play Oct. 11 against the Buffalo. Walker said he's already getting ready and hopes his teammates are as well.
"We are looking at Buffalo (film) today,'' Walker said. "If we want to be the team that we say we want to be, you should be looking at Buffalo today. You should look at Buffalo every day until we come back and get ready to play Buffalo. You should know who is starting, what coverage they run. I am going to watch and see what they do, who they are playing. This is going to be a hard game."