Dee Gordon, Marlins reportedly talking long-term deal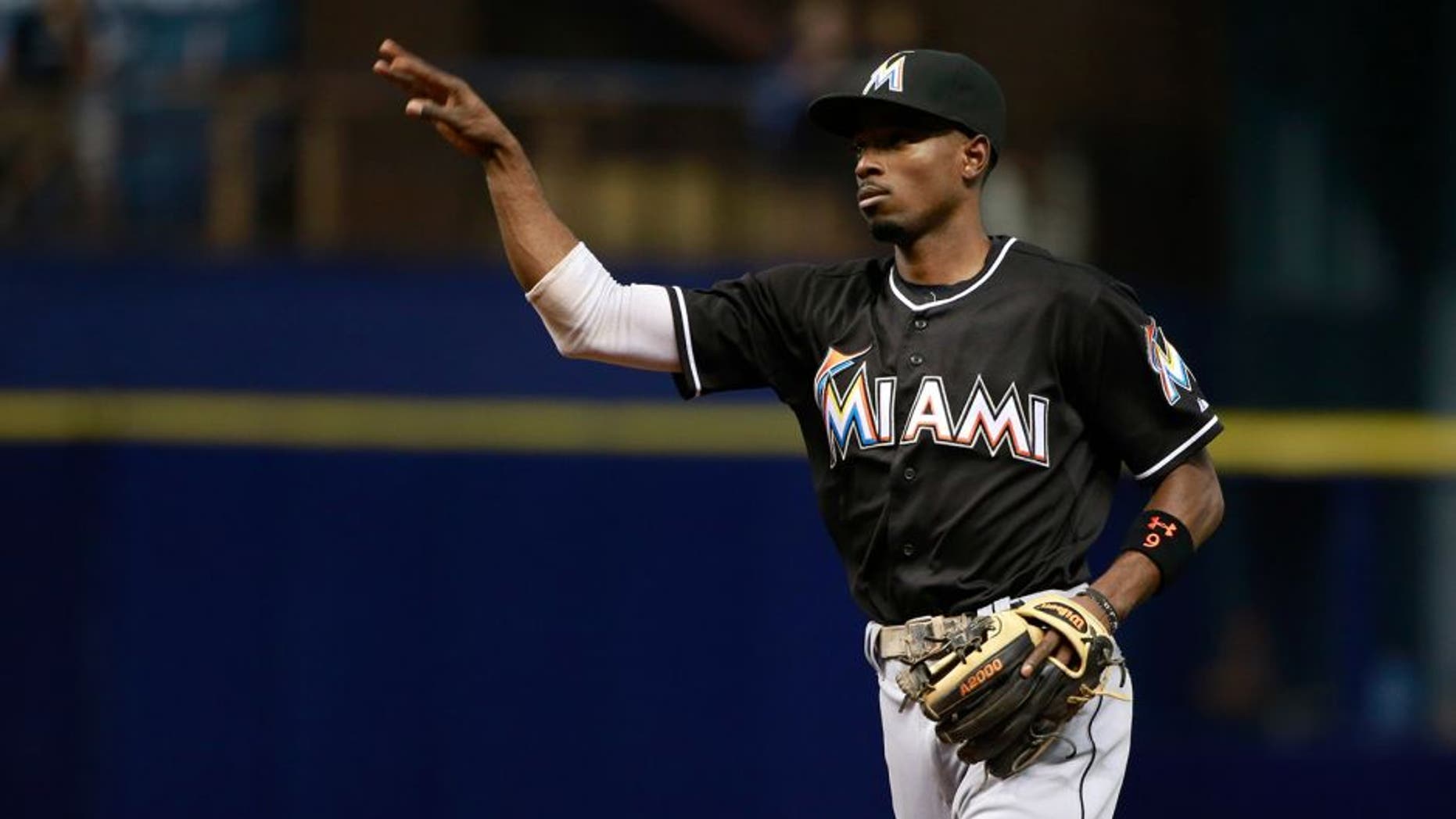 The Miami Marlins are wanting to keep Dee Gordon around as the team looks for a foundation to build from, reportedly offering the infielder a five-year extension, according to CBS Sports' Jon Heyman.
Despite the five-year offer, Gordon is reportedly hoping to receive a deal that covers at least seven seasons.
With the two sides a couple years off on contract length, talks are moving slowly, but, however, are moving, according to Heyman. The Marlins are optimistic a deal will get done, but the team will likely have to give a more extensive contract to get the extension done.
Gordon was acquired from the Los Angeles Dodgers prior to 2015, and proved to be the answer Miami needed at second base, earning a Gold Glove along with his second All-Star Game appearance. Becoming the Marlins' new lead off hitter paid off has he batted .333/.359/.418 with 46 RBI and 58 stolen bases en route to a Silver Slugger award.