DeAngelo Williams clowns Terrelle Pryor for 'winning out' prediction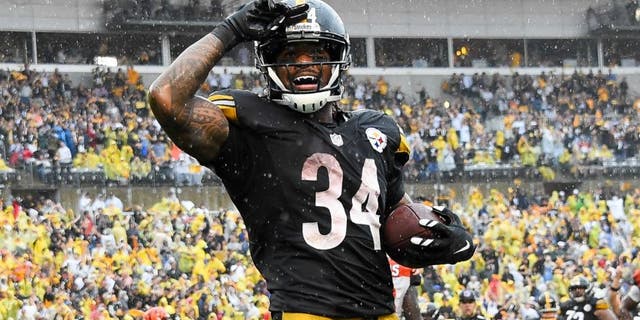 Terrelle Pryor was trying to stay optimistic when the wideout said the 0-3 Cleveland Browns can run the table. Considering the Browns are without their top two quarterbacks and first-round pick Corey Coleman due to injuries, Pryor's prediction is a stretch.
"We're so close to getting over that hump," Pryor said Wednesday. "Once we get over that hump, I think we're going to have a lot of success, even this year ... I think we can win all the rest of the games. It depends on our mind set. It depends on how we look at it. It's just one week at a time."
Pittsburgh Steelers running back DeAngelo Williams tried to make sense of Pryor's statement.
Pryor is five years removed from his days at Ohio State, but maybe Williams was trying to give Pryor an excuse if the Browns fail to live up to his prediction. Pryor and the Browns will get a chance to get the last laugh when they face the Steelers on Nov. 20.