Dealing from depth: Yankees get OF Hicks from Twins in exchange for C Murphy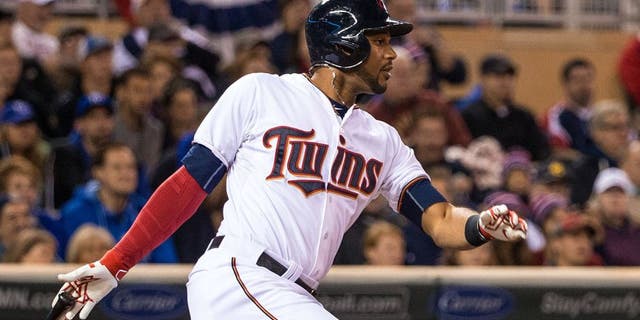 The New York Yankees have acquired outfielder Aaron Hicks from the Minnesota Twins in exchange for catcher John Ryan Murphy.
Hicks, 26, was the Twins' first-round draft pick in 2008. In 97 games with Minnesota this past season, he hit .256/.323/.393 with 11 homers, 13 stolen bases and 33 RBI.
Murphy, 24, was a second-round pick by the Yankees in 2009. In 67 games with New York in 2015, he batted .277/.327/.406 with three homers and 14 RBI.