DE Wake, QB Tannehill confident Dolphins are a playoff team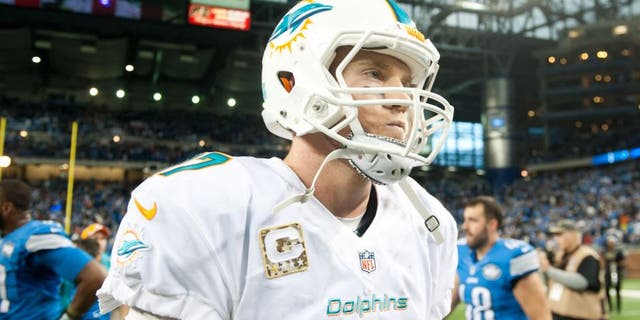 The Miami Dolphins haven't made the playoffs or had a winning season since 2008 when they were bounced in the Wild Card round by the Baltimore Ravens, 27-9.
Entering the 2015 season, many of the Dolphins' biggest names are confident in the team's ability to make the playoffs this year.
"Not being able to play in the postseason in all that time I've been here, now is the time …" Wake said to Armando Salguero of the Miami Herald. "This is definitely the year."
The Dolphins have most of the pieces in place to make a run at the division title, or a Wild Card spot at the very least. Ryan Tannehill has been very impressive in training camp and was sharp in the team's first preseason game. The wide receiver group has been overhauled for the better, while Ndaumkong Suh has the potential to make the defense great.
Like Wake, Tannehill believes in himself and his teammates. When asked what it's like to practice against the Carolina Panthers, a playoff team, Tannehill said "I think we're a playoff team."
If there's a year for the Dolphins to make a playoff run, it's this season. Tom Brady is expected to miss the first four games of the season, the Jets will be without Geno Smith as he recovers from a broken jaw, and the Bills are depleted at running back and struggling to find a quarterback.
Center Mike Pouncey likes where the team is going, and is sure that this is the Dolphins' year to make the postseason.
"We feel like this is our year to make the playoffs," Pouncey said. "I know we say that every year but this year our football team, it's the mind-set we have. We love the direction we're going."
The Dolphins' run at the playoffs will begin in the season opener against the Washington Redskins Sept. 13.
(h/t Miami Herald)