DC radio stations refuse to run ad calling on Redskins to change name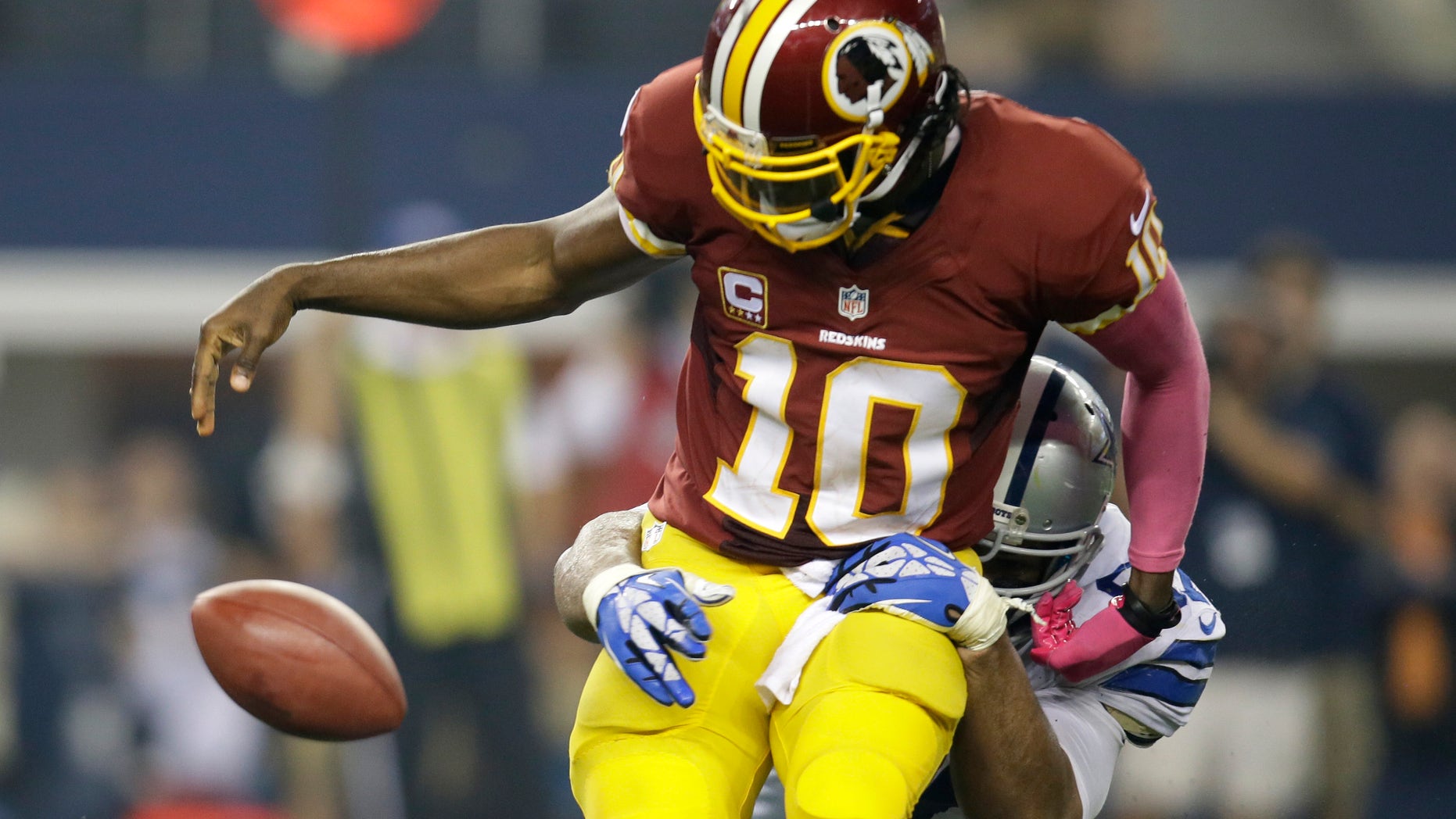 Two Washington D.C. radio stations have pulled advertisements paid for by a group calling on the NFL's Washington Redskins to change their name.
The ad was scheduled to air this weekend on WJFK-FM, a sports-talk station, and WPGC-FM, a so-called "Rhythmic" station. Paid for by the Oneida Indian Nation, the spot called for Redskins owner Daniel Snyder to change the team's nickname, which it has had since 1933.
"By changing his team's name, Mr. Snyder can create a better historical legacy for himself — one of tolerance and mutual respect, not of racial epithets," reads part of the ad's script. "Native Americans do not want their people to be hurt by such painful epithets. We just want to be treated as what we all are: Americans."
According to the Washington Post, Steve Swenson, senior vice president of CBS Radio Washington, said in an e-mail to the Oneida Indian Nation that "[b]ased on the amount of on-air debate, adding paid commercials from one side is not something that we think is beneficial for this discussion and for our audience." Both WJFK and WPGC are owned by CBS Radio.
"It is unfortunate and un-American that the station permits the team to slander Native Americans on the public airwaves with the use of the r-word, but doesn't permit Native Americans to use the same airwaves to object to the use of a racial slur," Oneida Indian Nation spokesman Ray Halbritter told the Post.
Ads calling on the Redskins to change the team's name have aired in every market where Washington has played this season. The Redskins host the Chicago Bears Sunday afternoon. Snyder has vowed never to change the team's name.