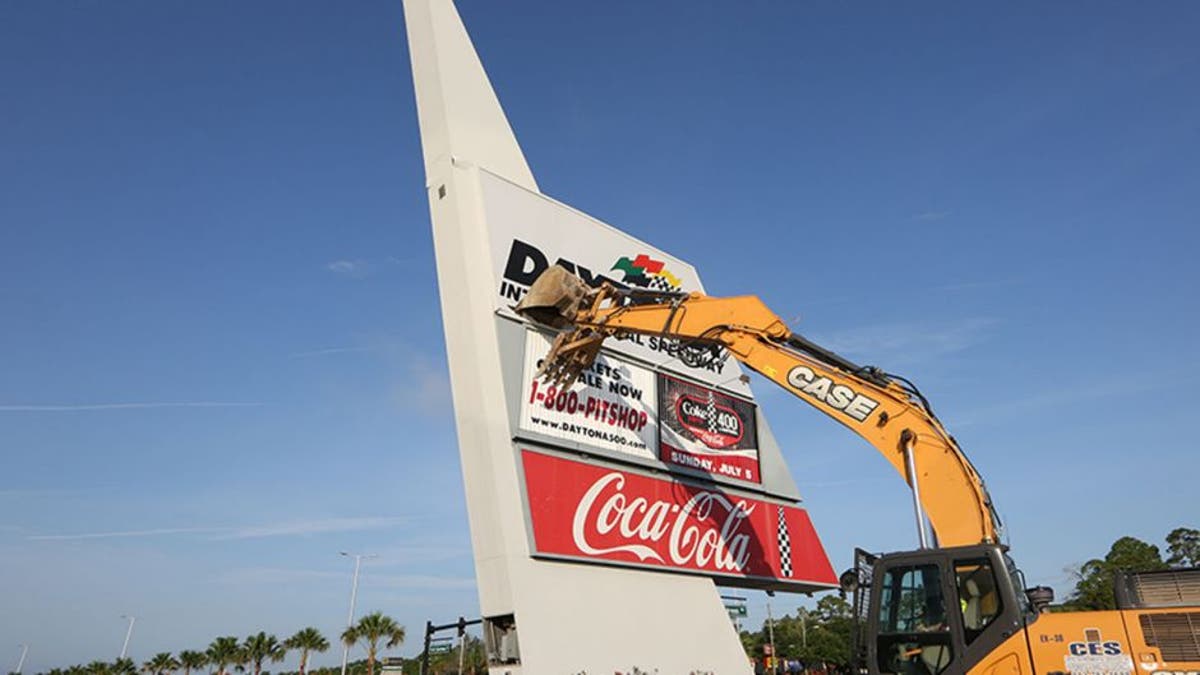 As part of the DAYTONA Rising project, Daytona International Speedway has demolished the 57-foot high, 48-foot wide identification sign that stood outside the track on International Speedway Boulevard.
The whole process took a few hours ... take a look.
DAYTONA Rising is scheduled to be completed in January of 2016, just in time for the Rolex 24 At Daytona and the DAYTONA 500.