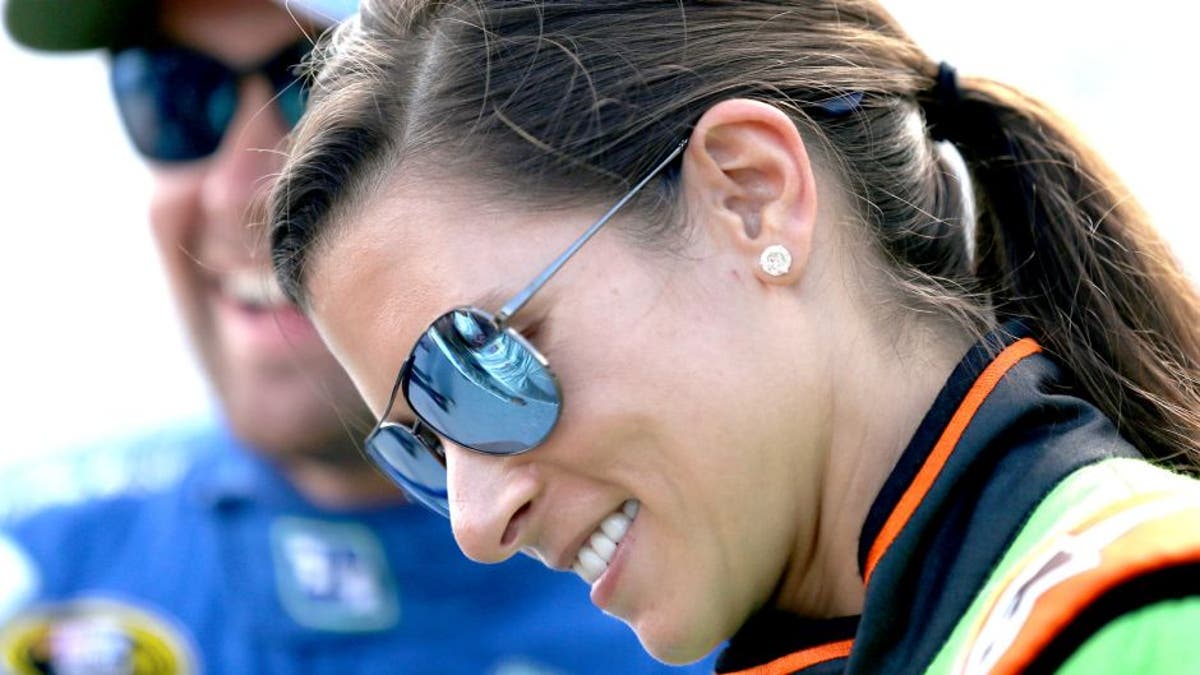 Like many Sprint Cup Series drivers, Danica Patrick is using the last off-week of the Sprint Cup Series season to enjoy some downtime and recharge before 12 consecutive weekends of racing to finish out the 2015 campaign.
From Patrick's latest Twitter musings, she's clearly having a really good time -- even sharing a paddleboard with boyfriend and fellow racer Ricky Stenhouse Jr.

Check out this photo of the happy couple soaking up the sun.
Could Danica be pondering the possibility of trying one of her famous yoga handstands from the paddleboard?
It wouldn't be the first time she's stood on her head near water.