Dana White says Ronda Rousey hasn't officially retired but he doesn't expect her back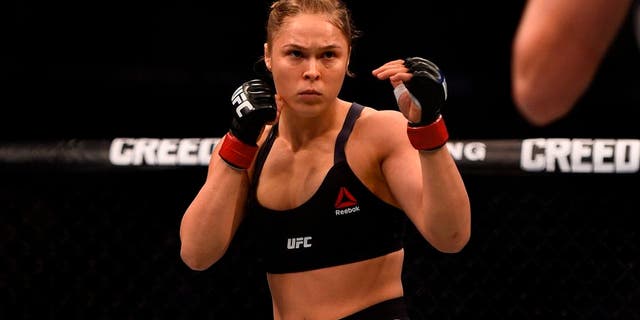 Ronda Rousey's career with the UFC may be coming to a close but she still hasn't officially declared her retirement from the sport.
UFC president Dana White has stayed in constant contact with Rousey since her last fight where she felt to women's bantamweight champion Amanda Nunes last December and he's hinted all along that he doesn't expect her to fight again.
Still, White admits that Rousey hasn't used the word retirement with him just yet, although he still doesn't believe she's going to fight again in the UFC.
"I don't think so. She hasn't retired. She hasn't told me she's retiring but I don't think she's [coming back]," White told TMZ this week. "She's actually enjoying herself and she's having fun. She made a lot of money and she's enjoying it now."
The guessing games about what Rousey will do next have included a potential stint in WWE as a professional wrestler as well as continuing to pursue her acting career, which started with a roles in "The Expendables 3" as well as a cameo in the "Fast and the Furious" franchise as well.
From the sound of things, it appears Rousey has caught the acting bug once again after filming a role for the NBC series "Blindspot" and according to White that could turn into a more permanent gig if the show gets picked up for a third season.
"I don't know, she's made a lot of money, she's just enjoying herself. I know she was just on that TV show ['Blindspot'] and if they do another season, she might be a regular character on the show," White teased. "I could see her doing that."
As of now "Blindspot" hasn't been picked up for a third season and there's speculation the show is on the bubble on whether or not it will be renewed for another year.
Regardless of that particular acting job, White believes that Rousey has several different avenues she can travel down if she's truly finished with fighting.
"Listen, she's talented, she's driven, she's awesome," White said about Rousey. "She can do whatever she sets her mind to do."
Jeff Bottari/Zuffa LLC | Zuffa LLC via Getty Images