Dana White: Kelvin Gastelum will never fight at 170 pounds again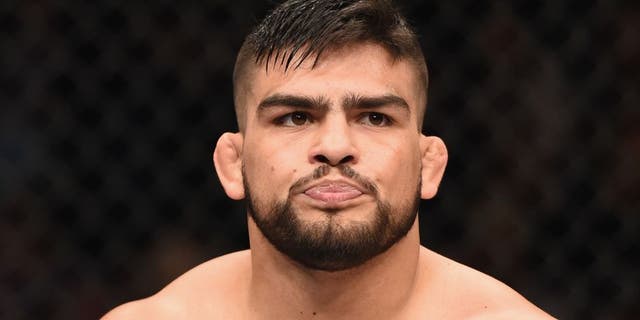 NEW YORK -- Kelvin Gastelum's latest weight cutting miscue will keep him from being allowed to fight at 170 pounds in the UFC again.
The word comes from UFC president Dana White, who told FOX Sports on Friday that he will no longer allow the former "Ultimate Fighter" winner to compete in the welterweight division.
"I'll never let him fight at 170 again," White said to Andy Nesbitt. "I think he missed this one by 10 pounds."
The decision comes after Gastelum failed to make weight for his scheduled bout with Donald "Cowboy" Cerrone at UFC 205 on Saturday night in New York.
Cerrone hit the scales in the morning at 170.4 pounds, but word soon came down that Gastelum was well over the welterweight limit and wouldn't be able to make weight.
The New York State Athletic Commission has strict rules in place that fighters must be within a certain allowance of each other in weight or the bout will not be allowed to continue.
According to sources speaking to FOX Sports, Gastelum weighed somewhere between 178 and 180 pounds when he finally gave up his attempt to cut anymore weight, which forced him to drop out of the fight.
The bout was then cancelled and pulled from the card.
This was not the first time Gastelum has been unable to make weight head of a bout scheduled at 170 pounds.
Gastelum had missed weight twice previously including one occasion where he faced current welterweight champion Tyron Woodley and came in nine pounds over the allotted limit. Following that fight, Gastelum was forced to move to middleweight for one bout before the UFC allowed him to try welterweight again.
Since then, Gastelum had gone 1-1 without missing weight, but this latest incident has forced the UFC to insist that he no longer competes in the 170-pound division.