Dana White believes Conor McGregor is done at featherweight with win at UFC 196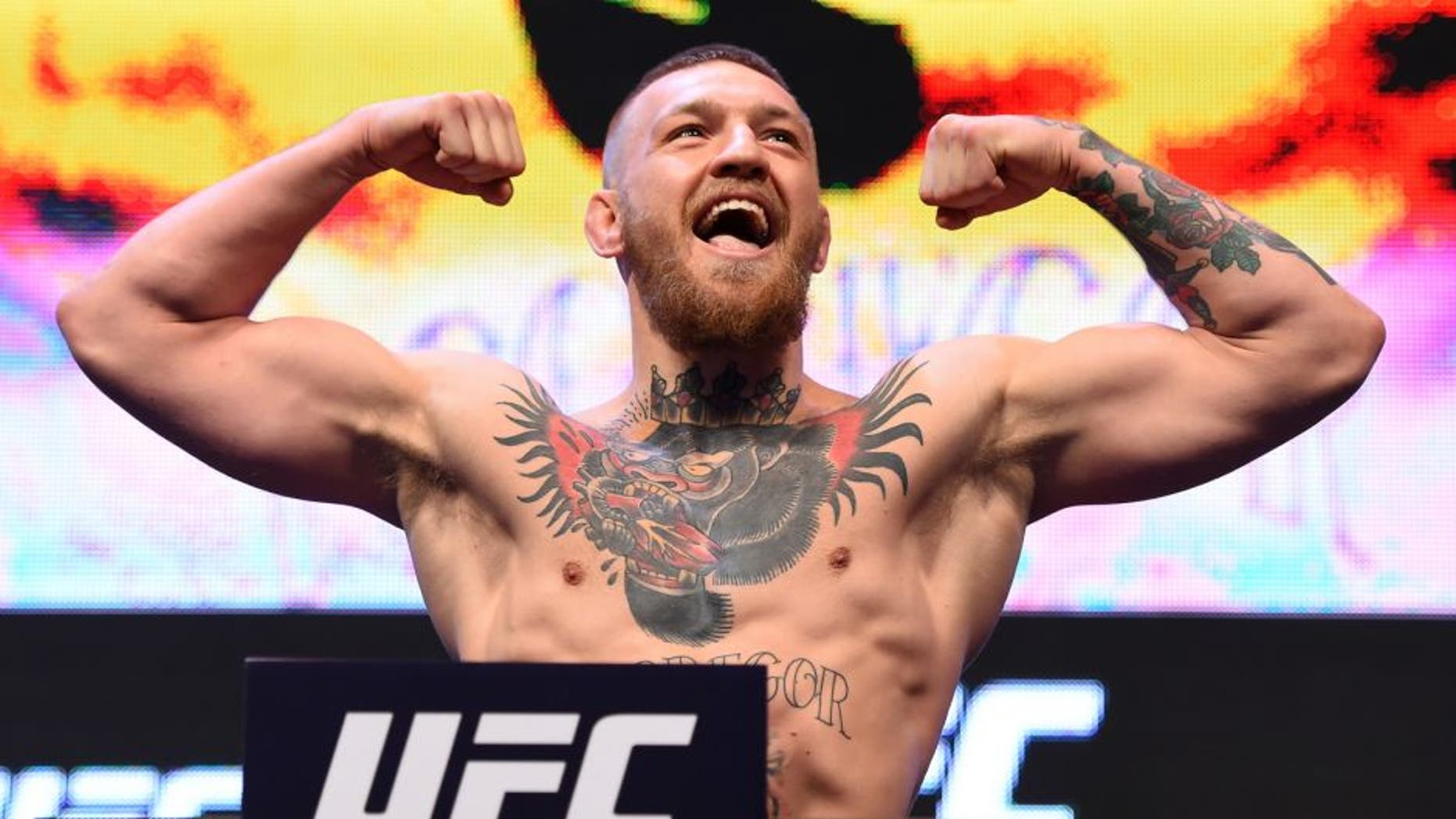 Conor McGregor has stated that regardless of the outcome at UFC 196 that he will eventually return to the featherweight division to defend his title when a worthy contender finally emerges.
Despite those statements, UFC president Dana White believes that if McGregor finishes Nate Diaz in the main event on Saturday night that his days as a 145 pound fighter are officially over.
McGregor has already said that after his fight with Diaz, staying at 170 pounds and challenging welterweight champion Robbie Lawler might be the most intriguing option for him.
White doesn't seem to disagree, but says that a second fight at welterweight might just bring the end of McGregor's featherweight career.
"I think if he wins impressively tomorrow, he doesn't even go back to 45," White told FOX Sports. "That's what I think. That weight cut is horrible for him. He looks terrible. I'm sure he feels terrible. I think he stays at 170 if he wins tomorrow."
As far as the title goes, White says that if McGregor opts to stay at welterweight with no plans to return to 145 pounds then he'll have no problem surrendering the title so they can crown a new champion.
Obviously a lot has to happen before McGregor would actually declare his featherweight days are done, but White knows the Irish superstar understands that if he's not going back to 145 pounds, the belt would have to be vacated.
"That would be a non-issue if he wasn't going to go back and he understands that," White said about McGregor giving up the featherweight title. "Listen, when you're dealing with Conor McGregor, he's a smart guy. He gets business. He's not unreasonable about anything and he will fight anybody, anywhere, any time.
"How could anybody have a problem with that? When you're dealing with super talented people, they're always going to be quirky and different in their own ways, but no matter what you are, if you act and fight and will step up for anything the way Conor does, you can't deny the kid."
McGregor is making his welterweight debut Saturday night with the fight against Diaz, but another victory could set him up for one of the biggest matchups of all time later this year.
McGregor moving up 25 pounds from his previous title fight and then taking on Lawler as the headline bout for UFC 200 in July could certainly generate unprecedented interest for any one card in promotion history.
Before that can happen, McGregor has to get through Diaz but White believes that may very well seal the deal that he's leaving featherweight and moving onto bigger goals for the future.
White did say at this point they've had 'no conversation' with McGregor about this particular scenario playing out, but a lot more will be known after his fight with Diaz is finished.
McGregor faces Diaz in the main event of UFC 196 on Saturday with the pay-per-view card kicking of at 10pm ET after the UFC 196 prelims air on FS1 starting at 8pm ET.