Dana Holgorsen hitting his stride at West Virginia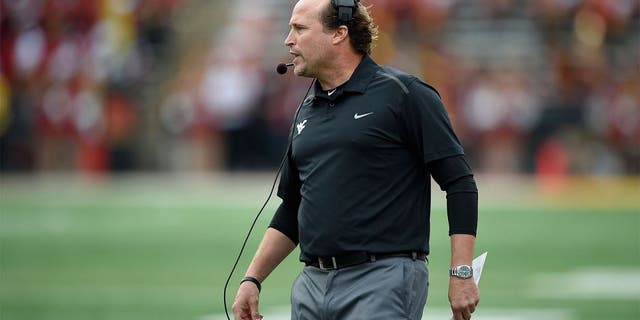 NEWYou can now listen to Fox News articles!
In its first year in the Big 12, West Virginia appeared to be on a roll. After a 5-0 start to the 2012 season, the Mountaineers climbed to fifth in the polls.
Dana Holgorsen, however, could see that the walls might soon cave in on his team.
"We're sitting at 5-0, but we had just given up 63 points to Baylor and 45 points to Texas," Holgorsen said recently in an interview with the Pittsburgh Tribune-Review's John Harris. "I knew we were in trouble."
It turned out Holgorsen had reason to be concerned. West Virginia had star power with the offensive trio of Geno Smith, Tavon Austin and Stedman Bailey, but the Mountaineers didn't have much else. And with too many holes elsewhere, they hobbled to a 7-6 finish.
Today, the Mountaineers appear to have a much stronger foundation. Behind defensive coordinator Tony Gibson, whom Holgorsen tabbed last year to bring back the 3-3-5 defense, they have a defensive identity as well.
"Being a coordinator prior to being a head coach, I was really just focused on one side of the ball," Holgorsen told the Tribune-Review. "There's got to be a side of the head coach that gives all three sides of the ball (offense, defense and special teams) some of my time and efforts. I'm in the offensive room most of the time, but defensively we've come a long way."
Check out the full feature at ESPN.
(h/t ESPN)