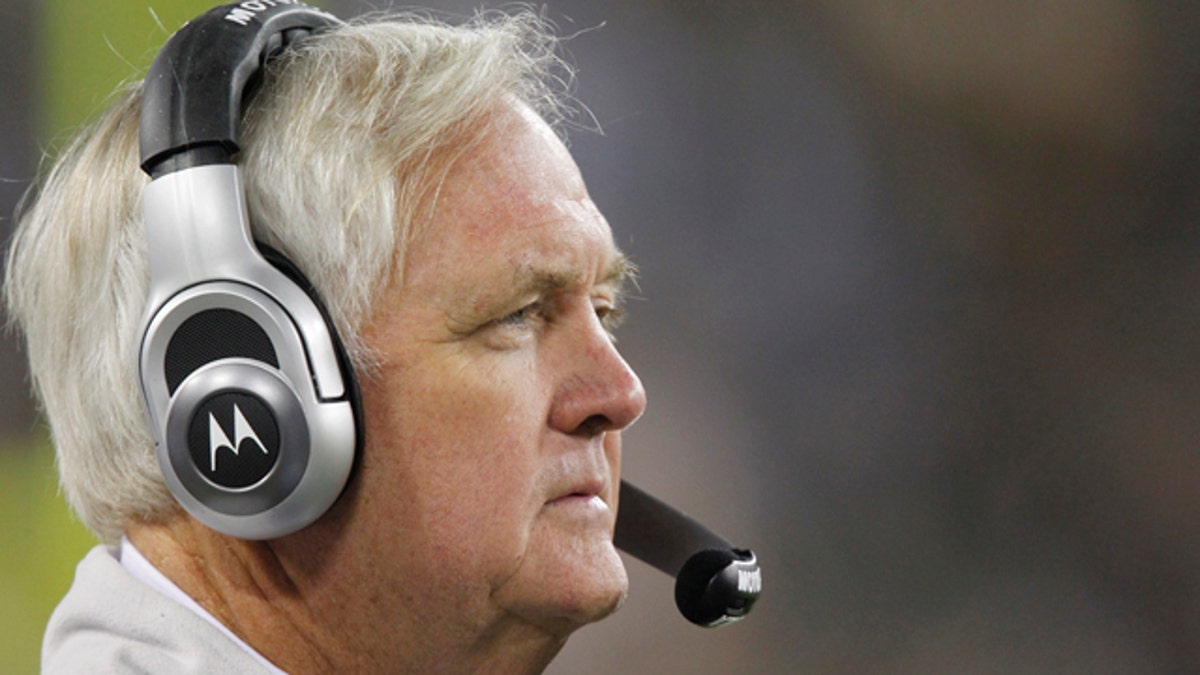 IRVING, Texas -- Dallas Cowboys owner Jerry Jones has fired coach Wade Phillips and promoted offensive coordinator Jason Garrett to take his place.
Jones decided enough was enough Monday, following a 45-7 loss to the Green Bay Packers the night before. It was the Cowboys' fifth straight loss, dropping them to 1-7.
Jones told Phillips around 1:45 p.m., shortly before players arrived to team headquarters. The story was first reported about that time by KTVT of Dallas-Fort Worth, so many players found out through the media.
This is their worst season since 1989 and among the worst in franchise history by record alone. Realistically, it's the low point considering Dallas was coming off a division title and a playoff win, and was expected to contend for the Super Bowl that'll be held at Cowboys Stadium.
Phillips' departure takes another dubious spot in club history: the first in-season coaching change.
The first game under Garrett will be at the New York Giants on Sunday.