Dale Earnhardt Jr. set for final twists and turns at Sonoma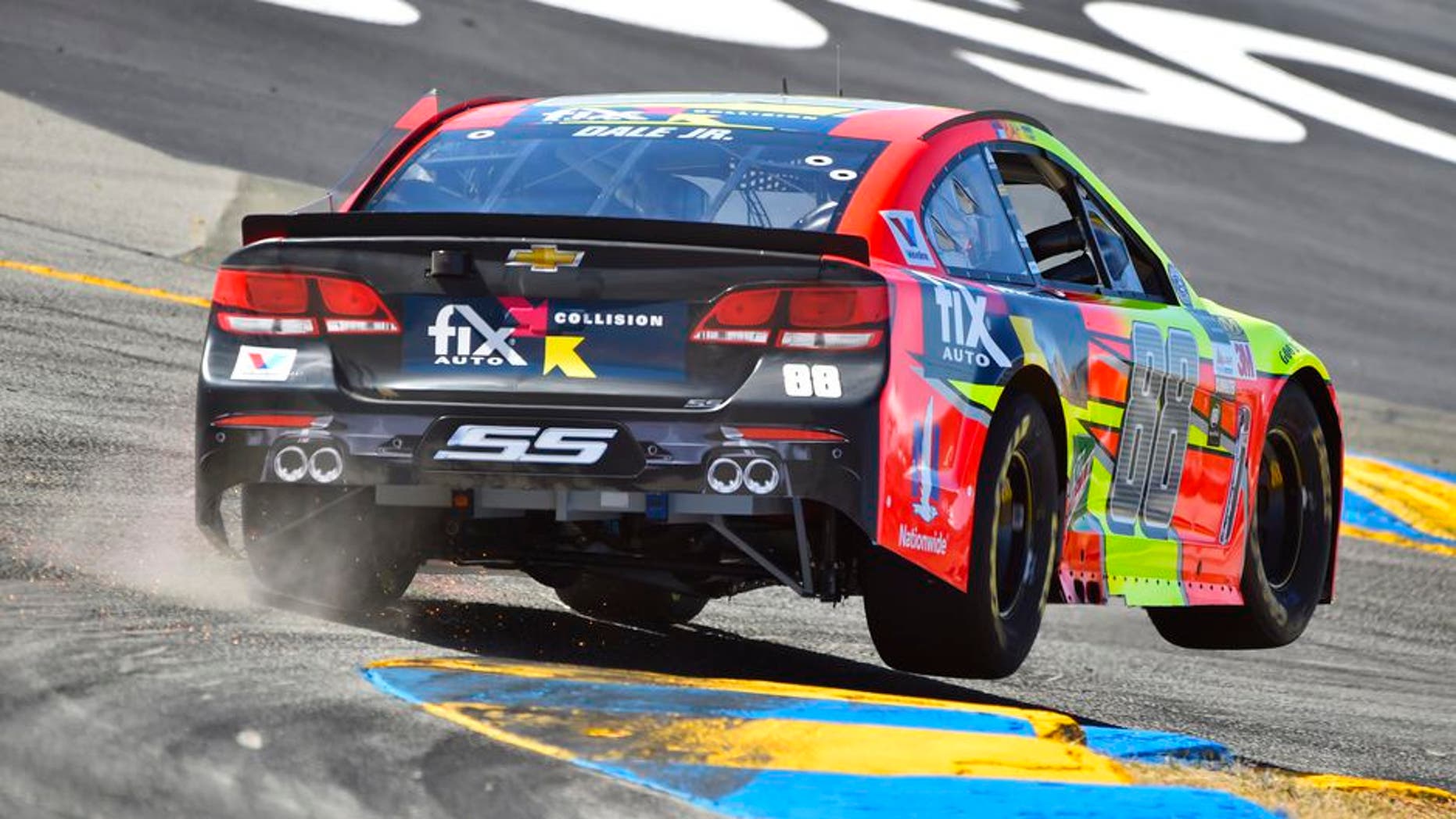 Its that time for Dale Earnhardt Jr., NASCARs 14-time most popular driver.
As the 2017 Monster Energy NASCAR Cup Series season nears the halfway point, Earnhardt will begin making his final appearances as a full-time driver at race tracks from Northern California to New Hampshire to Florida.
Todays Toyota/Save Mart 350 (1:30 p.m. ET, FS1), will be Earnhardts last race at Sonoma Raceway, a track where he struggled for many years but has come to embrace and enjoy.
And next week, it gets even tougher: The Coke Zero 400 at Daytona International Speedway could be Earnhardts final race at the hallowed speedway, although hes left the door open to run the Daytona 500 in the future.
All these tracks you have memories at all of them, Daytona included, Earnhardt said during his Friday media availability at Sonoma. I am going to be coming back to these tracks and I want to continue to be part of the sport. I dont know how its going to affect me, really. Its hard for me to put that into words because I dont know what that is going to feel like.
Earnhardt said next years Daytona 500 will be much different for him because he wont be driving.
It will be pretty weird I think to come back to the 500, Im going to go to the 500 whether Ive got any work to do or not, he said. It will be pretty weird to be there and not race. That is going to be strange. It will be interesting I guess when we get to the (Daytona) 500 next year and see how that all feels emotionally.
As for todays race, Earnhardt is in a good space, figuratively and literally.
Hell roll off 10th in his No. 88 Hendrick Motorsports Chevrolet after timing in fifth in Fridays first practice and third in the final session.
We dont really come in here with high expectations, Earnhardt said, laughing as he spoke. So, when we have a bad day, its easy to brush off, you know? You go to tracks like Daytona, where you think you should win, and if you have a terrible day there, you beat yourself up forever trying to figure out what happened.
But if we dont come out of here with a good day, it just wasnt meant to be. But, I certainly have gotten closer to the track and enjoy coming here more than I used to. It was just really challenging for me, for so long. But our cars have been really good here lately.
John K Harrelson | John K Harrelson LAT Images www.latphoto.co.uk