Dale Earnhardt Jr., Jimmie Johnson meet the 'real' Batman and Superman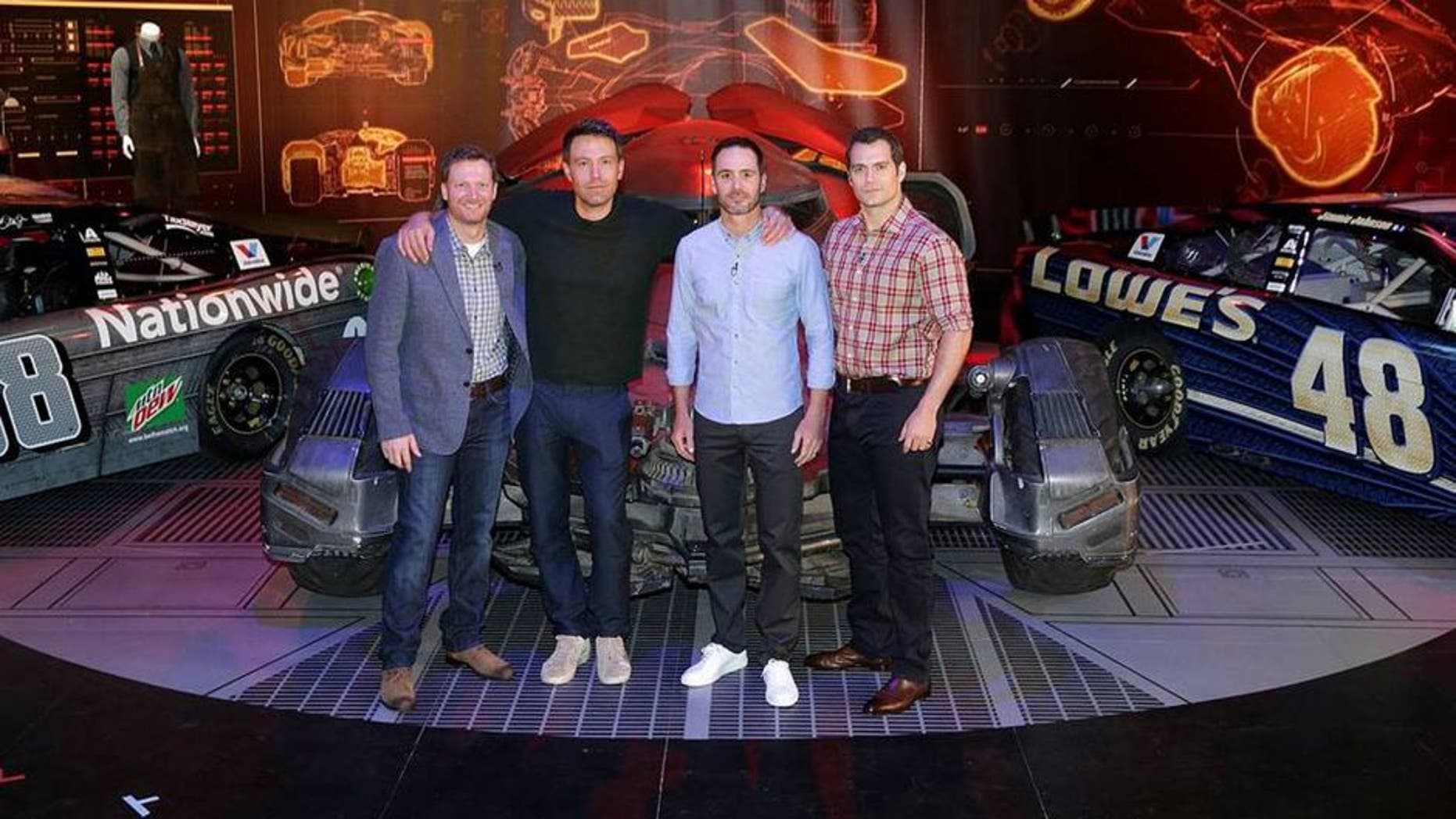 How big a deal is the "Batman v Superman: Dawn of Justice" promotion at Auto Club Speedway this week?
Really, really big, as witnessed by the pre-release promotion, which is closely tied to Sunday's Auto Club 400.
In fact, it's so big that the movie's two leading men, Ben Affleck and Henry Cavill, met this week with Hendrick Motorsports teammates Jimmie Johnson and Dale Earnhardt Jr., who are running special movie paint schemes this weekend. Johnson is playing the role of Superman to Earnhardt's Batman.
In the film, which opens March 25, Affleck stars as Batman/Bruce Wayne, while Cavill co-stars as Superman/Clark Kent.
On the racetrack Friday, neither superhero had a great day, as Johnson qualified his Superman Chevrolet 19th, while Earnhardt's Batman-themed entry will start 27th in Sunday's race.
On social media, the film will be promoted via the hashtags #BatmanvSuperman and #HeroFaceOff.