Daimion Stafford making his presence felt for Titans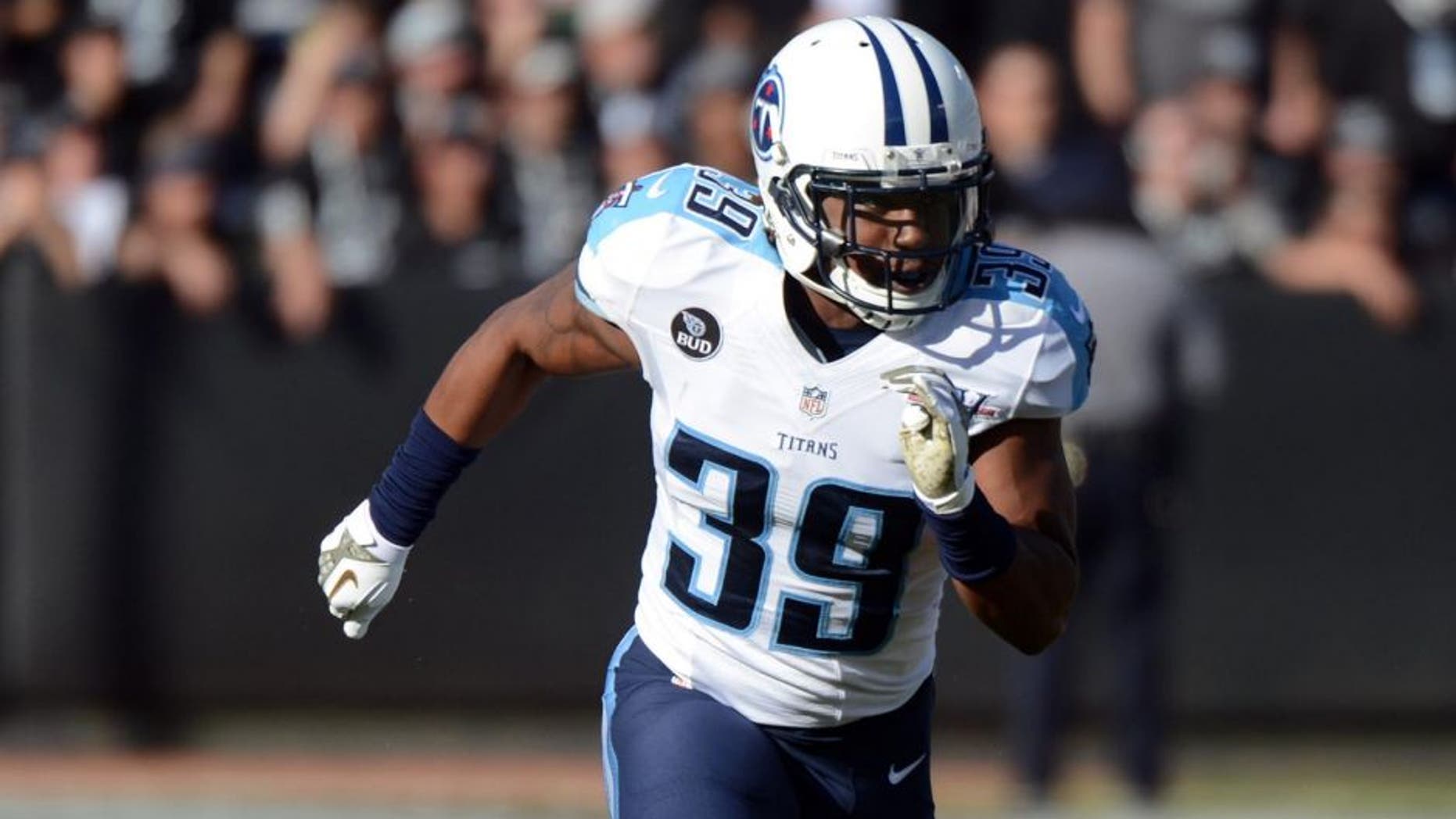 Tennessee Titans safety Daimion Stafford is quick to acknowledge that he plays with an edge, but after being involved in a pair of practices fights early this week, the third year player wants to make it clear he isn't necessarily looking for trouble when he steps on the field.
Stafford was involved in two of the three scuffles that broke out during Tennessee's Monday night practice.
"You can call me a spark plug, that's cool,'' Stafford said, via the team's official website, "but I'm definitely not an instigator."
Instead, the former seventh-round pick said he to brings a spirited attitude to the field, something he believes the Titans can use more of.
"Hey, it is supposed to be riled up in football, it is a passionate game, and that is how I play it,'' Stafford said. "It's not a bad thing to have some swagger. We went 2-14 last year, we need to have a chip on our shoulder."
Titans cornerback Jason McCourty said the defense feeds off the emotion Stafford and the team's other safeties play with.
"That's the fun thing about our safeties,'' McCourty said. "All of those guys kind of set the tempo. Those guys are feisty, and one of them gets into a scrap it gets everybody fired up.
"I think for those guys, being a safety in this league, you have to be physical but you have to be smart at the same time. You have to know how to play on the edge but also keep your cool. Watching those guys make it fun for all of us."
(h/t Tennessee Titans)