Daily Fantasy Baseball Advice for April 16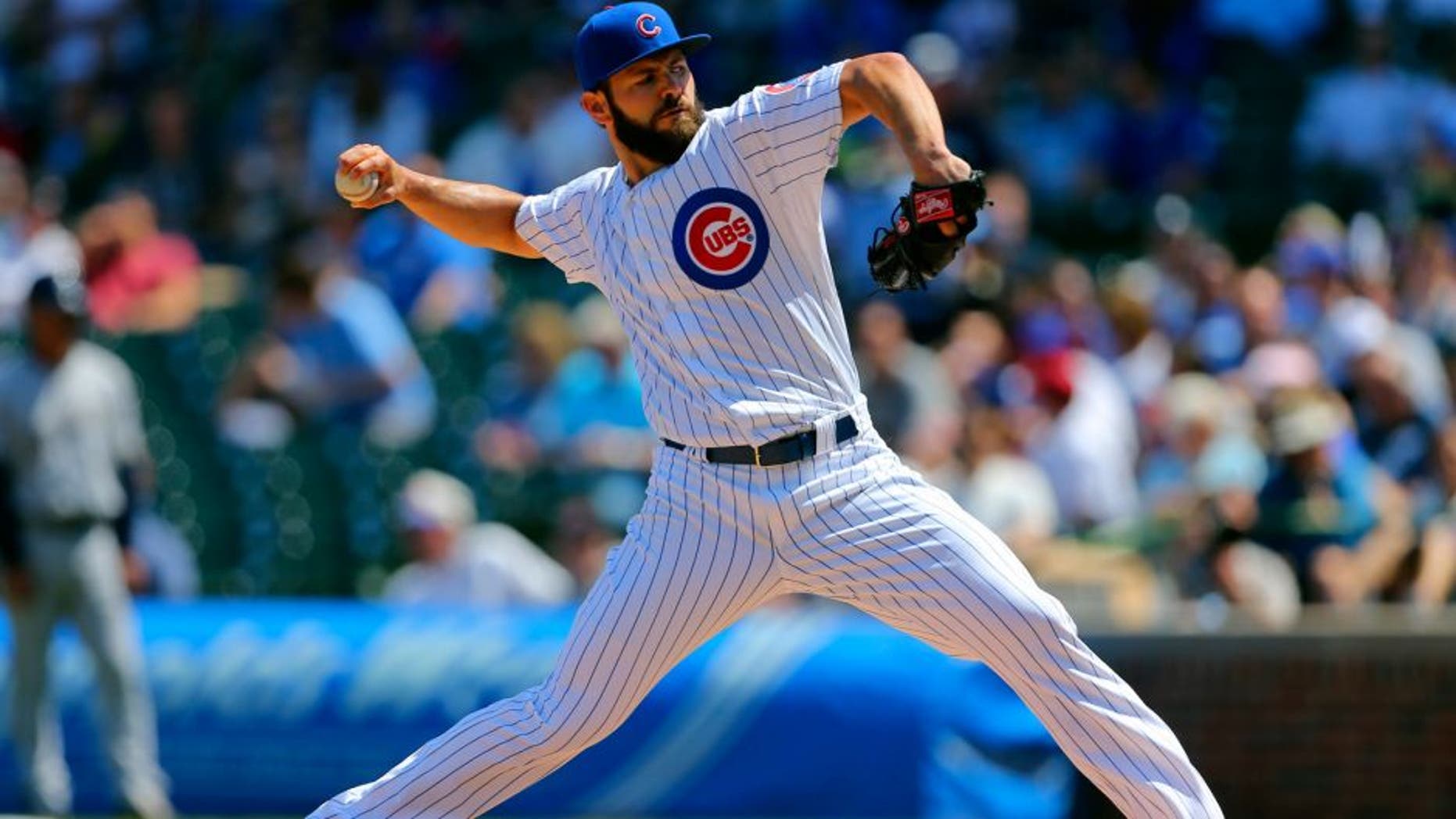 Welcome to today's daily fantasy post! Remember that you can find our posts on the brand-spanking new DFS home page, as well as the fantasy page. Bookmark those sites now!
5 Things to Watch:
1. First things first, here are the three highest over/unders for Saturday, provided by OddsShark...
| Games | O/U |
| --- | --- |
| BAL/TEX | 9 |
| MIN/LAA | 8.5 |
| DET/HOU | 8.5 |
2. Weather should be all clear for today, with BAL-TEX being the only game that appears to be in question. That's a tough one to fade with a high run total, so check Twitter for updates.
3. It's a boom or bust day, with lots of aces and lots of tomato can pitchers to pick on tonight. Bud Norris, Christian Bergman, Colby Lewis, Ricky Nolasco and John Danks are the ones I'm targeting the most.
4. Four early games today, with plenty of stackable options (STL, CHC) at play. If you like to play in contests with a smaller amount of games, the early slate is a friendly one.
5. Ace day is always tough. Today in particular seems like a good one to go heavy with two big arms, and stack a team that comes cheap (Tampa Bay, for example).
Yesterday's recap:
Adam Meyer listed Albert Pujols as his "Deal of the Day", and boy was he right! Pujols went 2-for-3 with a walk, a homer and some saved salary.
Must-Start of the day: Stephen Piscotty, STL - Batted .327 against lefties last year and is hitting second against something called a Brandon Finnegan. Get your Cardinals going.
Deal of the day: Logan Forsythe, TB - .404 wOBA and .306 ISO against southpaws last year, and John Danks is a great guy to target against. Should be batting leadoff and is nice and cheap at $4100.
Avoid of the day: Phillies and Rockies bats - Maybe you want to test Mad Max and Arrieta, but with all the great options elsewhere, you'd be foolish to.
Stack of the day: Baltimore Orioles - Colby Lewis is a disaster more often than not, and the Orioles are getting even odds on the road in a hitter's park in Texas. Let's keep riding the hot hands.
Starting pitchers:
Jake Arrieta, CHC: We're not scared of the Rockies on the road, or a pitching matchup against Christian Bergman. Arrieta is the biggest favorite on the board (-324) for a reason. We'll gladly take him as the third highest priced pitcher of the night.
Matt Harvey, NYM: He hasn't had his best stuff to start the season, but you have to think Harvey snaps out of it soon. At just $8700 against Josh Tomlin and Cleveland, I'm willing to take the risk for the upside we've all seen Harvey hit plenty of times.
Felix Hernandez, SEA: With Max Scherzer being just a little too pricy ($13,100), I'm comfortable saving money with Felix. He's given up just four hits and struck out 16 in his first two starts, and the run support should be there with C.C. Sabathia going for the Yankees.
Catchers:
Buster Posey, SFG: .376 wOBA against LHP last year.
J.T. Realmuto, MIA: Part of a Marlins stack against Norris.
First basemen:
Albert Pujols, LAA: 12-for-21 lifetime against Ricky Nolasco in what should be a high-scoring game.
Anthony Rizzo, CHC: .255 ISO against RHP last year.
David Ortiz, BOS: .418 wOBA against RHP last year.
Second basemen:
Logan Forsythe, TB: "Deal of the day"
Dee Gordon, MIA: Speedy option has a killer matchup against Bud Norris.
Third basemen:
Miguel Sano, MIN: .378 wOBA against RHP last year.
Evan Longoria, TB: Noted lefty crusher gets crushable lefty John Danks.
Danny Valencia, OAK: .250 ISO against RHP last year.
Shortstops:
Jonathan Villar, MIL: .938 OPS so far this season and should be batting second against Jon Niese.
Carlos Correa, HOU: Always the best hitting option at shortstop on the board, and Verlander is overrated at this point.
Outfielders:
Stephen Piscotty, STL: "Must-start of the day"
Nelson Cruz, SEA: Crazy .303 ISO against LHP last season.
Mike Trout, LAA: May not be owned as highly as he should be in tournaments, especially given the high projected run total.
Randal Grichuk, STL: A Cardinals stack against Finnegan at home makes sense, and Grichuk is batting cleanup and is cheap.
Ryan Braun, MIL: .396 wOBA against lefties last year.
Yoenis Cespedes, NYM: Tomlin struggles against RHB and Cespedes had a .254 ISO against RHP last year.