D-Coordinator Geoff Collins left Miss. St for Florida, despite pay cut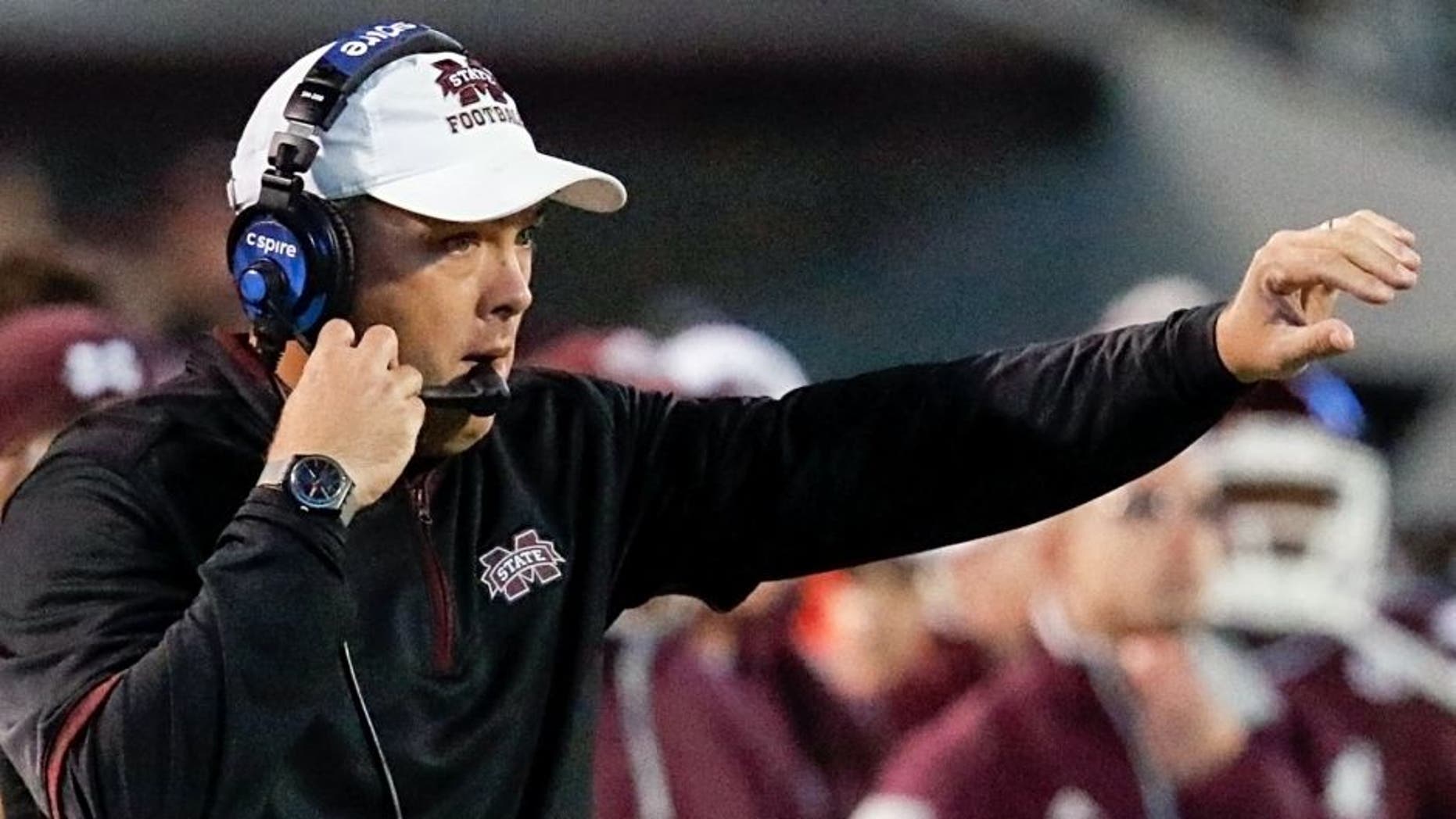 A large part of Mississippi State's unprecedented run in 2014 was due in part to the efforts of their "psycho" defense, helmed by coordinator Geoff Collins. As several key contributors left the team this offseason, Collins also jumped ship to the SEC East to work with Jim McElwain and the Florida Gators.
In what appeared to be an attempt to save some face, Dan Mullen called Collins' move to Florida a lateral one. When in fact, Collins took a pay cut to move east, according to the Clarion Ledger.
With details emerging regarding the figures of Florida's coaching staff, Collins will make $35,000 less per season to coach in Gainesville than he would have in Starkville. Mississippi State didn't go the cheap route in order to find his replacement either, as Manny Diaz is scheduled to make more than Collins in two of the three seasons he is contracted for in Starkville.
So if Collins didn't leave for money, why did he go? Was it at the chance at playing in an easier division? Competing in a state in which his school would be the only SEC team? Better access to the nation's elite prospects?
Whatever his reasons may be, Collins clearly isn't motivated solely by dollar signs. In a day and age where so many decisions are based purely on monetary gain, give Collins credit for not letting that be his main motivation in his decision.
(h/t Clarion Ledger)