D-backs seek second straight 'W' at Dodger Stadium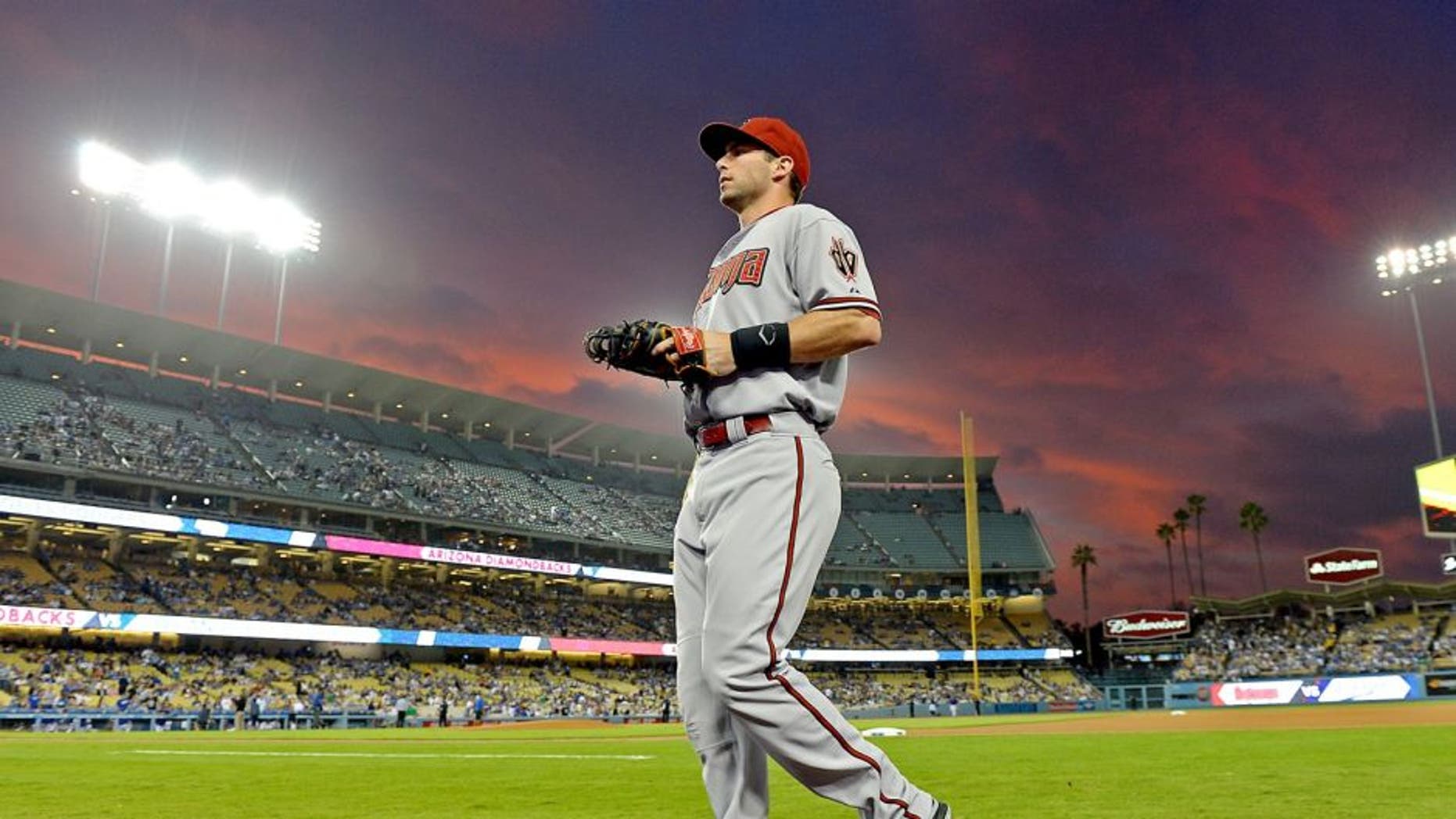 Alex Wood's job is to steady the wavering Los Angeles Dodgers so All-Stars Zack Greinke and Clayton Kershaw have a chance to essentially lock up an NL West title.
With the Dodgers slumping, Wood takes the ball Tuesday night looking to reignite his team's dominance over the visiting Arizona Diamondbacks.
The Dodgers (85-64) were breezing toward a division title before dropping two straight to Pittsburgh ahead of Monday's series-opening 8-4 loss. Their seven-game division lead brings a bit of an uneasy feeling with a four-game set looming at second-place San Francisco from Sept. 28-Oct. 1.
Los Angeles had won 11 of its previous 13 games against Arizona (72-78), though Wood was hit hard in one of the losses. The left-hander was pulled after just 1 2-3 innings in a 12-4 loss on Sept. 11, surrendering eight hits and eight runs -- six earned -- after 62 pitches.
Wood (11-10, 3.63 ERA) needed just 78 pitches to last eight innings in a rebound effort on Wednesday, though, his best start since coming to the Dodgers via a trade with Atlanta on July 30. He allowed one hit while striking out five in a 2-0 win over Colorado.
Wood retired 19 in a row but was pulled early despite his low pitch count.
"I wasn't going to fight too hard, especially after the previous outing," he told MLB's official website.
Wood - 4-4 with a 3.83 ERA in nine starts with Los Angeles - allowed one run in eight innings in an 8-1 win over Arizona while with Atlanta in June, and he is 1-2 with a 4.86 ERA in three starts against the Diamondbacks in his career.
Paul Goldschmidt hit his 29th home run in the opener and is 4 for 7 with two homers lifetime against Wood.
"The Dodgers are probably going to win the division, and they definitely deserve it because they've been playing all year," Goldschmidt said. "But I think our guys take a lot of pride when we go out there, so I don't think tonight was anything different."
Robbie Ray (4-12, 3.72) benefited from one of Goldschmidt's home runs against Wood earlier this month to pick up his first victory since July 7. The left-hander pitched two-hit ball over five scoreless innings.
Arizona's offense supplied Ray double-digit runs for the first time all season in his last win over Wood after averaging just 2.92 in his first 18 starts.
"A weight is lifted off your shoulders," Ray told MLB's official website. "You know you can make the pitches that you need to make and that you know you can do in a 0-0 game, but it's just easier to do when you get that kind of run support."
Ray allowed six runs in 12 2/3 innings in two losses to Los Angeles earlier this season. He is 1-8 with a 4.99 ERA over his last 12 starts, with his only win during that span coming against the Dodgers.
Jimmy Rollins was out of Los Angeles' starting lineup Monday and popped out as a pinch-hitter in the eighth inning. It was Rollins' 13th straight game out of the lineup due to a sprained right index finger, though he has appeared as a pinch-hitter and a pinch-runner three times each.