Cutler, coaches praise Jimmy Clausen's mental progress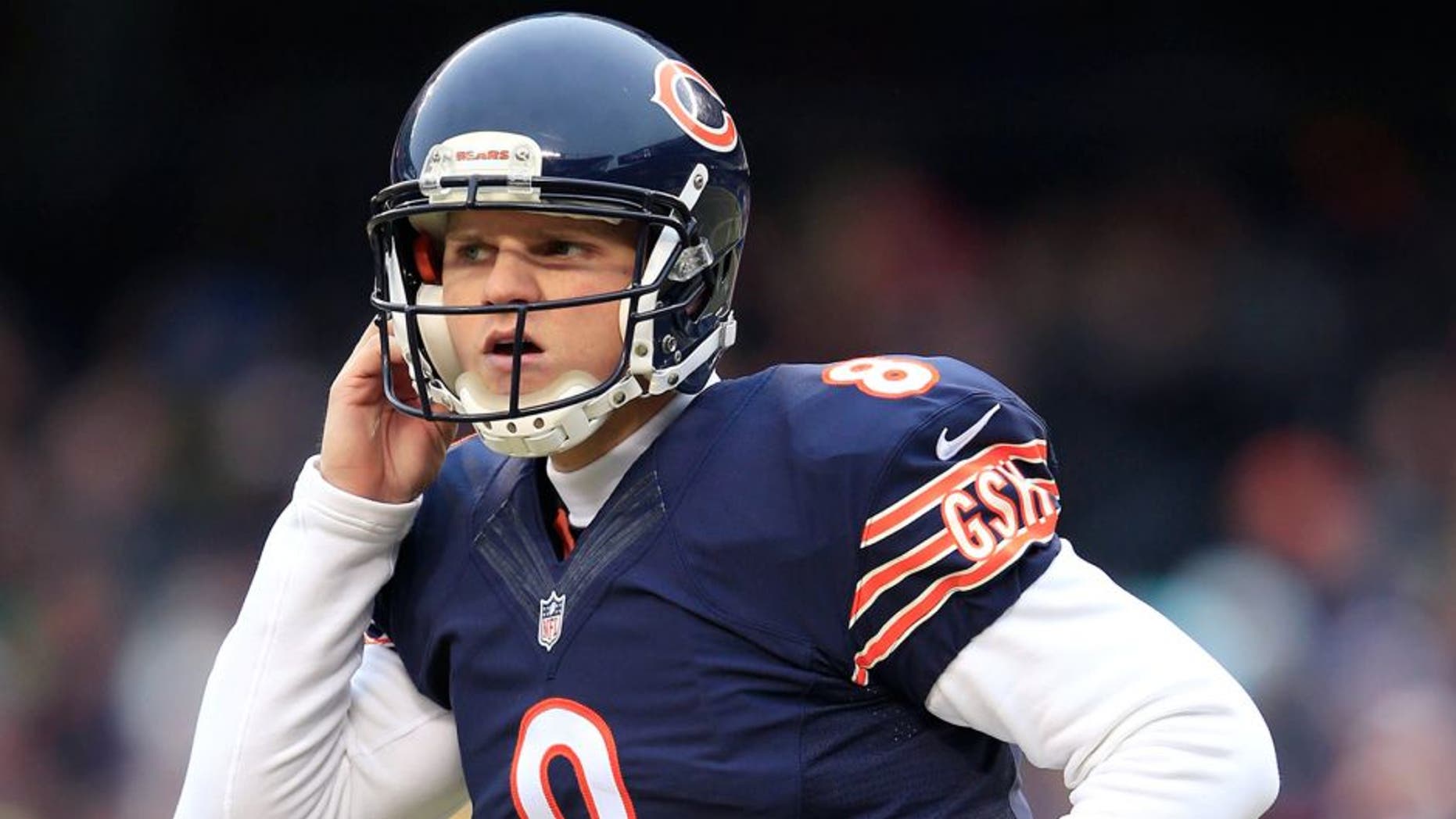 Jimmy Clausen might not be the starting signal-caller many thought he'd become when the Carolina Panthers selected him in the second-round of the 2010 NFL Draft. However, he has developed into a fine backup quarterback with the Chicago Bears.
In specific, Bears starter Jay Cutler says Clausen has made the most of his mental reps.
"I think Jimmy's done a great job," Cutler said, via ESPN's Jeff Dickerson. "He doesn't get the same reps that I do through the spring and into training camp so he has to do more on the mental side, which is good for him because he's a smart guy, picks up the system, asks good questions in meetings. He's right there along with me, in the process of learning things. I think once we get a few games under our belts and a better feel for how this'll go on game day, he'll be more and more comfortable."
The Bears' coaching staff is also pleased with Clausen, who signed with the team last year. Offensive coordinator echoed Cutler by praising Clausen's mental preparation.
"He's right where we want him mentally for sure," Gase said, per ESPN. "You know, sometimes what you see out at practice when a protection breaks down, somebody has a bust and he's kind of on the bad end of the stick there. What you have to remember is he's playing with a lot of the younger guys, and so we're going to have some mistakes. He is playing with the second group, so a lot of times it's unfair to say, 'what's he doing there?' when all of a sudden you've got a free runner in your face. But where he's at right now, we've had some really good days and some days I'm sure he'd like to take back. But I think as of right now he's done a good job."
The preseason is often considered the regular season for backup quarterbacks. So, Clausen -- who saw time in only four games last year (one start) -- will be put to the test in the coming weeks. He won't be able to rely solely upon his mental acuity in live game action; his arm and footwork will also be on display.
(h/t ESPN)